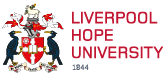 Professor Rosanna Cousins
ASSISTANT HEAD & PROFESSOR OCCUPATIONAL HEALTH PSY
Psychology
0151 291 3178 .
cousinr@hope.ac.uk

Personal Profile
I am a senior leader in Higher Education, with strategic and operational experience in all aspects of undergraduate and post-graduate education. I have experience of high quality curriculum design, teaching, learning and assessment. I am very conscious of the importance of a positive student experience to maintaining a healthy organisation.
I am educated to doctoral level, and have Chartered Psychologist status, and am an Associate Fellow of the British Psychological Society. I maintain an active personal research portfolio (see Google Scholar), as well as supervising research to completion at doctoral level. I have experience of external examining, including 27 doctoral theses, departmental review, and programme validation panels. My research expertise lies in Health Promotion, and is focused in two inter-related areas. These are occupational health & safety, particularly in work-related stress management and associated risk-assessment, systems-based health promotion activity; and quality of life in neurological disease - particularly drawing upon family illness models and caregiving distress.
I am a team player, and I endeavour to bring out the best in all those I work with. I am adaptable, conscientious, reliable, and fully accountable for my work and that of my team.
Background:
1994 BSc Psychology with Honours (First Class). University of Liverpool. Awarded Wandesczka Heleana Dubicki Prize for my undergraduate project on context dependent memory and encoding strategies, which was of publishable standard (Cousins & Hanley, 1996).
1997 PhD. University of Liverpool. Title of thesis: A study of psychological distress in caregivers of Parkinson's disease patients.
1998-1999. Post-Doctoral Research Associate. Department of Psychology, University of Manchester.
1999-2002. Lecturer / Senior Lecturer in Psychology. Edge Hill University College.
2002-2007. Senior Occupational Health Psychologist. Better Health at Work Division 6, Health & Safety Executive. Bootle, UK.
2007 - Aug 2021 Associate Professor of Health; Liverpool Hope University.
Sept 2021 to date Professor of Occupational Health Psychology
Sept 2007 - July 2013. Head of Department (HASS / Health Sciences),
Aug 2013 - July 2017. Faculty Director of PGR Studies
Aug 2017 - Sept 2019. Faculty Chair of Learning & Teaching Committee
Sept 2019 - date. Assistant Head of Department (Psychology), Chair of Dept. Academic Committee