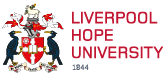 Professor Simon Marwood
PROFESSOR OF EXERCISE PHYSIOLOGY AND SUBJECT LEAD
Sports and Exercise Science/Sport Rehabilitation
0151 291 3629 .
marwoos@hope.ac.uk

I earned my first degree in Physical Education & Sports Science (BSc Hons, 1st class) from Loughborough University, before completing an MSc in Exercise Physiology (distinction) from the same institution. My MSc thesis examined the effect of heat acclimation on skilled performance during simulated field hockey in the heat. Upon completion of my MSc, I moved to London South Bank University where I completed a PhD entitled "Limitations to oxidative metabolism during exercise". These studies utilised both non-invasive (near infrared spectroscopy) and invasive (muscle biopsy) approaches, techniques which I continue to utilise in my research. More recently, I have become a fellow of the Higher Education Academy.
My current research interests continue to relate to skeletal muscle energetics; in particular the kinetics of oxygen uptake and their relationship with critical power and fatigue, recovery from high intensity exercise and the competitive utilisation of fat and carbohydrate. I have a keen interest in how the findings from this research can be applied across both sporting and clinical populations.
I have been at Liverpool Hope University since 2006 and the programme leader for our BSc (Hons) Sport & Exercise Science. I teach at all levels of this degree, from fundamental physiology to sports nutrition and the limits of our understanding of exercise performance. Despite the small size of our University, we are blessed with fantastic teaching, laboratory and sports facilities so we are able to take a very applied approach, which our students enjoy and gain enormous benefit from, with some returning after their degree to undertake a Masters level research programme with us.
Away from academia, I previously represented Great Britain at Modern Pentathlon, but remain a keen runner, and sometime cyclist and triathlete.
Find me at my ORCID:
orcid.org/0000-0003-4668-1131