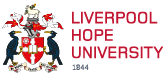 Rev Dr Yazid Said
SENIOR LECTURER IN ISLAM
Theology, Philosophy and Religious Studies
0151 291 3269 .
saidy@hope.ac.uk

Dr. Yazid Said is Senior Lecturer in Islam. He studied Classical Arabic and English Literature at the Hebrew University in Jerusalem, and Christian theology at the University of Cambridge. After being ordained an Anglican priest, he completed his PhD at the University of Cambridge (2010) on the medieval Muslim theologian Abu Hamid al-Ghazali (d. 1111). He subsequently held a post-doctoral fellowship (2010-2011) at McGill University in Canada and the Woods-Gumble fellowship at the Tantur Ecumenical Institute in Jerusalem (2011-2012). From February 2013-December 2014, he was Lecturer in Islamic studies at the Mater Dei Institute of Education in Dublin after which he became a research fellow at the Centre for Islamic Theology in the University of Tuebingen in Germany (2015-2016). He is the author of Ghazali's Politics in Context (Routledge 2012), which was re-launched in paperback in 2017. He is the co-editor of The Future of Interfaith Dialogue: Muslim-Christian Encounters through A Common Word (Cambridge University Press, 2018).
His current research is focused on two strands: Political theology in Islam and comparative mysticism. The first strand includes the production of a critical edition of an Egyptian Muslim polemical manuscript against Christians and Jews in seventeenth century Ottoman Egypt. The publication seeks to contextualise the MS in relationship to medieval legal and political thought in Islam as well as to examine the intersection of Islamic law, religious and political pluralism with the Egyptian context of the text. The second strand includes articles and chapters that examine the following:
1- Possible roots of Ghazali's concept of 'taste',
dhawq
, the illuminative fruits of systematic and divinely assisted introspection as the path to knowledge. The project compares similar sentiments found in the biblical commentaries of the Church Fathers on the psalms and in Greek philosophy and attempts to draw implications for comparative religious studies today. 2- Sufi and Christian mystical reflections on the universality and particularity of religious claims from the perspective of the language of interiority and the epiphany of the divine.
He is happy to hear from prospective students interested in MA and PhD research on topics relating to Muslim-Christian studies as well as political theology and philosophy in Islam. The Department of Theology, Philosophy, and Religious Studies at Liverpool Hope University provides an excellent basis for an interdisciplinary engagement with topics relating to inter-religious philosophical and theological research relevant to current political and religious debates in contemporary society. Application and inquiries are invited in these fields.