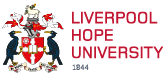 Rev Professor Daniel Jeyaraj
EMERITUS PROFESSOR
Theology, Philosophy and Religious Studies
0151 291 3761 .
jeyarad@hope.ac.uk

I am the Professor of World Christianity and the Director of Andrew F. Walls Centre for the Study of African and Asian Christianity at Liverpool Hope University. I have taught in major theological colleges and universities in India, Germany, and the U.S.A. I carried out advanced research in India, Germany, Denmark, and the United Kingdom. I enjoy intercultural living, teaching, and research. I write and publish in English, German, and Tamil. I offer undergraduate and postgraduate courses in World Christianity, Reformations, Ecumenical Movements, and World Religions. I mentor doctoral researchers in the fields of mission studies, Pietism, world religions, inculturation, contextualization, and intercultural communication. A majority of my doctoral scholars have successfully completed their research. I welcome inquiries from prospective scholars who wish to work in these or related fields.
Intercultural and interreligious communication of values, ideas, and practices interest me greatly. Hence, I recover and publish cultural memories of people found in missionary writings. Thus far, my findings resulted in two doctoral degrees: one in the field of Historical Theology from the famous Martin Luther University Halle-Wittenberg in Germany and the other in the field of German Studies from the University of Mumbai in India. I am the first Indian theologian to earn the prestigious dissertation-based higher doctorate "Dr. theol. habil" (= Doctor of Theology + Dr. habil.) from the Faculty of Theology at the Martin Luther University Halle - Wittenberg in Germany. I have received a number of awards from various churches, research foundations and universities.
I have studied the life, work, and writings of several European missionaries and few Tamil Christian leaders in 18th century India. Their published reports and unpublished writings shed fresh light on their contributions to the Tamil people and their language. During my research, I came across several unknown or least known documents not only in Tamil but also in other European languages. With the support of the Francke Foundations in Halle (Saale), I prepared two detailed catalogues for Tamil palm leaf manuscripts: http://www.francke-halle.de/francke.htm/archiv/tamil/pbm/pdf/kat1.pdf and http://www.francke-halle.de/francke.htm/archiv/tamil/pbm/pdf/kat2.pdf).
I have written extensively on Bartholomäus Ziegenbalg (1682-1719), the first Lutheran missionary to South India. Besides my doctoral dissertation, my book entitled Bartholomäus Ziegenbalg: the Father of Modern Protestant Mission - An Indian Assessment (Delhi: ISPCK, 2006, ISBN 8172149204) provides a detailed account of Ziegenbalg's life, work, and legacy. The Lamp Post Media used this book as a main source for their documentary called Beyond the Empires: How a 23 year old German brought renaissance to Tamil India. In February 2014, they launched it as a DVD and now they offer it for sale (http://lamppostmedia.com/chris-gilbert-lamppost-media-video-promotion/about-beyond-empires/beyond-empires-purchase/).
I translated Ziegenbalg's Malabarisches Heidenthum (1711) as A German Exploration of Indian Society: Ziegenbalg's Malabarian Heathenism (Delhi, ISPCK, 2006, ISBN 8172148704). Four years later, my English translation of Ziegenbalg's famous Grammatica Damulica (1716) was released (http://www.harrassowitz-verlag.de/title_4005.ahtml). In 2013, Professor Richard Fox Young and I published an English translation of Ziegenbalg's Malabarische Correspondenz (1712 - 1714) as Hindu-Christian Epistolary Self-Disclosures (http://www.harrassowitz-verlag.de/title_4350.ahtml). In January 2014, the Institute of Asian Studies in Chennai published a collection of the earliest Tamil hymns which the first Tamil Lutherans sang from 1707 to 1714 in the Jerusalem Church in Tranquebar. I have retrieved the text of these hymns from a palm leaf manuscript kept in the Mission Archives of the Francke Foundations in Germany. In January 2017, the famous Tamil University in the city of Tanjore, Tamil Nadu published the earliest 397 ethical principles, which Ziegenbalg composed for the first Tamil Lutherans in August 1708. Again, I retrieved the text from a a palm leaf manuscript kept in the Mission Archives of the Francke Foundations in Germany. In June 2018, along with Dr. John G. Samuel, the founder-director of the Institute of Asian Studies I organized a major international conference on Tirukkural, the most important book on Tamil morality.
I am an ordained presbyter of the Diocese of Tirunelveli, Church of South India and a licensed minister within the Diocese of Liverpool, Church of England. Currently, I serve as the chief editor of Dharma Deepika, a biannual South Asian Journal of Missiological Research. I am also an associate editor for the International Bulletin of Missionary Research.
Since joining Liverpool Hope University, ten of my doctoral students have successfully defended their thesis; at present, they are leaders in diverse organizations. I enjoy teaching and sharing my expertise schools, conferences, church congregations, mission agencies and faith communities.