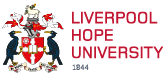 Living in Liverpool
Liverpool is a city like no other. From world-famous architecture and magnificent museums, to music legends that revolutionised popular culture, Liverpool has always been a place of creativity.
Through spectacular festivals, dramatic sporting attractions and unique art, the city continues to be at the heart of UK culture, attracting millions of visitors every year.
Find out how studying in Liverpool can enhance your university experience, and why there is truly something for everyone in the UK's friendliest city. And don't forget to download our Living in Liverpool Guide to get even more tips and recommendations!
Art and Museums
Liverpool's art scene is extensive, with pop-up pieces appearing throughout the city all-year round. Liverpool's Biennial Festival, which runs for 11 weeks each year, includes exhibitions and performance art pieces from contemporary artists. There's something for everyone with the Walker Art Gallery, TATE Liverpool, The Bluecoat and FACT to choose from.
There are also four free museums in the city. The Museum of Liverpool tells the global story of Liverpool's people and heritage through interactive exhibitions. The Maritime Museum's exhibits relate to Liverpool's nautical heritage, including an interesting exhibition about the Titanic, while the International Slavery Museum is very emotional, but crucial if you want to learn about Britain's past and the British Empire. Last on the list is the World Museum, which has exhibitions that include an aquarium and insect cave.
Theatre
The city has lots of performances to offer through its seven theatres. Musical fans should visit the Empire Theatre for feel-good popular musicals, while the Playhouse and Everyman Theatres show everything from Shakespeare's classics, to plays by local writers such as Willy Russell. Both have tickets for £5 with a student ID card.
The smaller Unity Theatre has a variety of shows and more experimental theatre, while the Epstein and Royal Court theatres are the place for comedies and pantomimes.
Chinatown
There's a large China Town that has great restaurants, but also shops if you want to recreate your favourite Chinese food at home. I'd recommend going during Chinese New Year, as the celebrations and decorations are fantastic.
Parks
There are lots of beautiful parks and gardens that are free to explore. Bring a picnic in the summer, or a flask of hot soup or tea in the winter.
Not far from the Hope Park campus is Calderstones Park, while next to Aigburth is the beautiful Festival Gardens with Chinese and Japanese-inspired gardens. Sefton Park is a huge green haven with a Palm House, and across the road from the Creative Campus is Everton Park.
Liverpool Central Library
Liverpool Central Library is a great place to visit, the building itself is amazing, as is the inside. It houses rare books that can be viewed in its archives, and a little secret spot in the form of a roof terrace on the fourth floor. With breathtaking panoramic views of the city centre, this perfect lunch spot offers a look at the Liverpool skyline not to be missed.