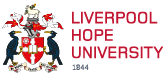 Our Campuses

Hope Park is our main teaching campus and is situated in Childwall, a leafy suburb of Liverpool. The campus is a mini educational village that has everything you need to live, study, socialise and relax. Facilities available include restaurants, cafes, a gym, a library and accommodation.
Where is Hope Park located?
The campus is just a short bus ride away from the city centre. It's close to local shops and pubs, as well as a beautiful park down the road (Calderstones), and less than a couple of miles away from all the pubs, bars and cafés on Smithdown Road.
How do I get there?
Hope Park campus is situated on Taggart Avenue, Childwall, Liverpool, close to Queens Drive (A5058) at the end of the M62.
From the city centre, it is easy to get buses from Queen Square Bus Station, which goes to Childwall Valley Road or Woolton Road/Taggart Avenue. Broad Green Railway Station is situated just over a mile away from the campus.
Postcode for Satnav – Taggart Avenue, L16 9JD
Hope Park is easily accessible from Liverpool's main railway station, Liverpool Lime Street. The 86c bus is direct to Taggart Avenue and the 79c and 79d bus services stop at the Childwall Fiveways and the 75 stops on Woolton Road.
Broad Green railway station is the nearest (just over one mile) to our Hope Park campus, but there are no direct bus services. Various buses are available from Queens Drive, a short walk away, including the 61, 81 and 81A.
Please click here to download a Map of Hope Park Campus