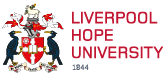 Creative Campus
Our Creative Campus is close to Liverpool city centre and is the home of our School of Creative and Performing Arts subjects.
The newly expanded site sees state-of-the-art technology and performance spaces sit alongside inspirational Grade-II listed buildings. The Creative Campus has been transformed, with the addition of a purpose-built Arts Centre featuring Fine Art studio spaces, a film viewing gallery and exhibition space.
It also houses:
a graphic design studio
Fabrication Lab
two theatres
two dance studios
two black box performance spaces
a music technology laboratory
a recording studio
studios for painting, sculpture, wood, ceramics, metal and textiles.
Facilities
With a café, a lounge area and accommodation on campus, plus a wealth of shops, bars and restaurants in the nearby city centre, the Creative Campus is a great place to live and study. Find out more about the facilities at our Creative Campus.
The Capstone Theatre
Home to the Music department with study and performance spaces, the Capstone Theatre is also the University's fully functioning theatre, providing an international music and arts programme throughout the year. Find out more about The Capstone Theatre.
Cornerstone Gallery
The Cornerstone Gallery is an exhibition space for staff, students and visiting artists to display their work. It is based in the Cornerstone building, which has numerous creative spaces, including studios, kilns, workshops and metalwork studios. Find out more about the Cornerstone Gallery.
Arts Centre
The new Arts Centre houses studios spaces for Fine and Applied Art. The space includes a large refurbished warehouse space and smaller studios, making it the ideal space for creativity and expression. The purpose-built site is located in a newly acquired building located on the front of Shaw Street.
Please click here to download a Map of Creative Campus