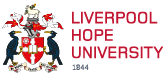 What next?
So you've applied for a place at Hope and received and offer... what should you do next?
Thank you for applying to study with us. At Liverpool Hope, we understand how important a decision it is when choosing the right University and course for you.
If you require further information to support your decision making, please don't hesitate to contact a member of our team at admission@hope.ac.uk.
Read on to find out what your next steps are:
Replying to your offer
When you have received decisions on all of the university courses you have applied to you will need to submit your replies through UCAS Track. There are several deadlines within the UCAS system which depend on when your application was submitted and when you received your final decision from the universities. You can find your personal reply date via UCAS, but as a guide the dates for the 2022 application cycle were –
If you receive your last decision on or before 19 May 2022, your reply date is 9 June 2022
If you receive your last decision on or before 14 July 2022, your reply date is 21 July 2022
The 2023 cycle dates are TBC
If you have applied via UCAS Extra or Clearing then your reply date may vary. Full details of your specific reply date can be found in your correspondence from UCAS.
Confirming your place
If you are holding an Unconditional Offer and select us as your Firm choice, your place is confirmed and we look forward to welcoming you in September to begin your studies.
If you are holding a Conditional Offer and select us as your Firm choice and you are waiting for your results in August, then you will see your status on UCAS Track on the morning of Results Day (the date for which is currently 18 August 2022). Some results are not given to us by UCAS so, if you receive your results before August, you can send these to us.
Understanding Your offer
Conditional Offer
If we have made you a Conditional Offer this means that you need to meet one or more conditions before your place can be confirmed. You can see the details of these conditions in UCAS Track. More information will be sent to you later in the year if you need to complete a DBS application or medical questionnaire as part of your offer.
Unconditional Offer
If we have made you an Unconditional Offer this means you have met our entry requirements and a place has been offered to you. We may still need to see evidence of the qualifications you hold. If we do need to see evidence you will see this in the offer text in UCAS Track.
Helping you make your university choice
Course Details
Do you want to go back to the course info? Here's a handy link to our course pages and course leaflets. Just find your course on the list.
Haven't visited us at an Applicant Day?
Making the right university choice for you depends on may factors including finding the right course for your chosen career.
Once you have been made an offer to study at Liverpool Hope, you will be invited to attend an Applicant Day. This is a great opportunity for you and your family to meet the tutors and current students to get a feel for the course you have applied for.
Even if you have already attended an Open Day, our Applicant Day can give you a new perspective as an offer holder and help you make your final decision about University.
You will receive an invitation by email inviting you to attend one of our Applicant Days and you will be able to choose which of the days you will attend. Visit our Applicant Days pages for further info and a full schedule.
Find out about our accommodation
We have guaranteed accommodation for all our first year students. If you have been issued with an ID number, you can now book your accommodation at Hope. There are 12 Halls of Residences to choose from. For more details, view our accommodation pages and accommodation FAQs.
Engage with our social media networks
For up to date news on events in and around the university make sure to follow us on Facebook, Twitter and Instagram.
Still have questions?
If you need any further information or have any questions, we'd love to hear from you!
Contact us at admission@hope.ac.uk