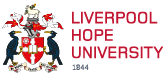 Frequently asked questions
If you can't find the answer to your question, check out our most frequently asked questions. If you need more advice, you can contact us by emailing accommodation@hope.ac.uk.
How can I make an accommodation application for September 2022/23 entry?
Accommodation applications for 2022/23 are now open and you can apply here
How and when do I pay for my accommodation?
You can pay for your accommodation by direct debit, cheque, banker's draft and postal orders made payable to Liverpool Hope University. You can pay the accommodation charge in full before arrival at Liverpool Hope University. Payment should be made through the online accommodation payment facility that will be available through your Student Record Management system (SRM) from around the middle of August. If you do not have access to a computer, payments can be made at the Finance Office at Hope Park or by telephoning 0151 291 3339 during the hours of 9.00am to 5.00pm, Monday to Friday and can be made by cash, cheque or credit/debit card, such as Delta, Visa and MasterCard.
If you choose not to pay the full charge in advance, you will be required to set up a payment plan.

PGCE Students who are in receipt of a Training Bursary can apply to pay by monthly instalments from their Training Bursary.
Can my friends/family stay in my room when they come and visit?
As per your Accommodation Licence, no overnight guests are allowed in students bed study rooms. All guests must be pre-booked in to a guest room on the campus of which you are a resident.
Are the halls secure?
All of our halls of residence are secure. You'll need a passcode to get into each building, and each flat and bedroom have individual locks. We also have CCTV and 24-hour security on all of our campuses.
Do I need insurance?
We advise that you purchase adequate student contents insurance to meet the protection you require for your contents and belongings (such as clothes, furniture, electrical items and frozen food) while you're living in university accommodation
How do I use the laundrette?
Laundrette facilities are provided by Circuit Laundry. For instructions on how to use the laundrette:
I am looking for private accommodation, where can I find information on this?
Liverpool Student Homes (LSH) is the only university run private sector accommodation service in Liverpool, dedicated to finding you accommodation outside of student halls. For more information on LSH services please click HERE.