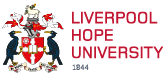 UUK Code of Practice and Accommodation Policies
Where you live is a big part of being at university or college, which is why Liverpool Hope University is one of a number of higher education institutions that is signed up to The Student Accommodation Code.
The Code protects our students' rights to safe, good quality accommodation, to make sure our students get the best out of their time living in our residences. It outlines everything students can expect from our accommodation as well as their responsibilities as tenants.
The Code has already raised standards of accommodation at Liverpool Hope University and underpins our ongoing dedication to our students. We are fully committed to providing a safe, comfortable living environment which will help support our students in leading a successful and enjoyable student life.
Formal accreditation to the Code is a voluntary undertaking for those managers who commit to the Code. A breach is not an offence of the Housing Act, nor is it a civil liability, but the Code may be used as evidence of good practice (or not) by a court or tribunal. Liverpool Hope must demonstrate compliance with the Code and our internal auditors monitor this on a regular basis.
For further information, please visit the Student Accommodation Code website.
Living in student accommodation is a fantastic way for you to become part of Liverpool Hope University. You will be expected to take responsibility for your academic engagement and appropriate behaviour during your time in residential accommodation and in turn you will be offered support and guidance.
Noise
Local residents surround our campuses, and we kindly ask students to respect our neighbours. From 11pm to 7am, you are asked to keep noise levels to a minimum. Campus Operatives may come to your residence to ask you to keep the noise to a low level. They will come because there has been a complaint made to them from other resident students. When attending a noise complaint a verbal warning will be issued. If the issue persists you may be referred to the Proctor.
Guest Policy
To comply with fire regulations and to develop each hall as a safe place for all students, overnight visitors are not allowed in your room. You are only allowed guests overnight by arrangement with the Accommodation Office who will allocate a room at a small charge. All visitors must sign in at the relevant Security Lodge when arriving on campus. You will be referred to the Proctor if you are found with an overnight visitor in your flat/bed room.
Accommodation policies documents