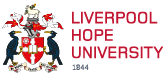 Residential life
This page is designed to help make your time in Halls as enjoyable as possible.
Residential Life Team
Our Residential Life Team are here to support you during your time in halls. In each hall there is a Senior Resident Tutor (SRT) who will be your point of contact. From Social Events to Safety Advice the team are here to help you.
The SRTs are senior Hope students in their final year of undergraduate study, postgraduate students or recent graduates so they are very familiar with the University and the challenges of transitioning into halls from home. They work in the evenings and at weekends to provide support to residential students when the rest of the University is closed.
They organise lots of social events on each campus, from large movie nights to small crafting groups. There are sporting activities too, including the famous Residential Life Halls Football League. The SRTs also put on food events from time to time so you will be invited for pizza or pancakes! We will host you for a formal gala dinner to welcome you into halls too! If you have a suggestion of an activity you think would be popular in the hall please talk to your SRT.
The halls all have a historical patron who they are named after. These are women and men who embody the mission and values of the University. You will find out more about your hall patron as the year progresses. The patrons include Kitty Wilkinson, Mother Teresa, Josephine Bakhita and Gerald Manley Hopkins.
Useful Information
Email
Get connected
For latest updates about upcoming events and reminders about what is coming up, be sure to follow us on Instagram
Emergency contacts
Hope Park Emergency
0151 291 3800
Creative Campus Emergency
0151 292 3700
Aigburth Park Emergency
0151 291 3095