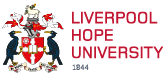 I need help!
Important contact information
For enquiries, minor problems, noise issues or urgent repairs:
Hope Park - 0151 291 3520
Aigburth Park - 0151 291 3095
Creative Campus - 0151 291 3939
In an Emergency:

Hope Park - 0151 291 3800
Aigburth Park - 0151 291 3095 or 07736 106185
Creative Campus - 0151 291 3939
Report a repair
To report a repair please visit the Estates pages and and choose the option 'Log a job with Estates' in red box on the right hand side of the page. You only have to register once and can then report items throughout the year using the report form.
If the matter is urgent and the office is closed you can report repairs to the Security Staff on the campus where your accommodation is located. Tradesmen will only be called out after 5:00 PM and at weekends in the case of flood, leaks, loss of heating or power and the malfunction of showers and toilets.
Please do not report repairs to Security during the day, or to the Senior Resident Tutors or Cleaning Staff at any time.


Replacing a key
If you lose the key to your room, you can purchase a replacement key from the Accommodation Office (Estates Office, behind the Hilda Constance Building). If you lose your key when the office is closed, Security Staff will let you into your room as long as you can show them your Student ID car
Room moves
The university actively discourages room moves however it accepts that on occasion moves may be unavoidable. Such situations will be considered on a case by case basis and will only be authorised in exceptional circumstances.
Kitchen user guides
Download a copy of our Appliance User Guides to ensure that you know how to operate the oven, refrigerator and other electrical items in your kitchen.
Using the Stove Guard
Unicook Aris monitors the stove area and improves cooking safety by sounding an alarm and switching off the cooker power if it detects a potential dangerous cooking situation. These situations may be for example, an overheating pan or prolonged lack of human presence during cooking.
When you hear the alarm;
Check the situation calmly, if there is no danger you can prevent the cooker power from being switched off by pressing the OK button during the alarm and continue to cook.
If you do not press the OK button in 15 seconds, the stove guard will switch off the cooker and the oven. After switching off a repetitive signal will sound and the indicator light will flash red for 15 minutes.
When there is no more danger you can return the power to the cooker and oven by pressing the OK button. First, turn the hob switches to the off position.
Ensure the hazardous situation will not reoccur.
Medical emergencies
Hopefully, the situation will never arise, but if you need medical help, call Security as above. The staff there will be able to connect you with the emergency service you need. Do not call emergency services yourself as they may be refused access to the campus.
Call:

Hope Park - 0151 291 3800
Aigburth Park - 0151 291 3095 or 07736 106185
Creative Campus - 0151 291 3939
If you feel ill or have a minor accident
GP - you should have registered with a GP when you arrived at Liverpool Hope — if you have not already done so, please do this as soon as possible. Information and advice is available from Student Development and Well-being (0151 291 3427).
A&E - there is an A&E department at the Royal Liverpool Hospital, Prescot Street, L7 8XP.