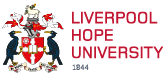 Car parking at Liverpool Hope
All users of University car parks are required to pay for their use. The University has a scalable charging system for annual permits and pay and display facilities for occasional users. The purchase and display of a parking permit does not entitle the holder to a guaranteed space in the University car parks. Use of the car parks is on first come, first served basis.
Purchasing a parking permit for Hope Park will not entitle the permit holder to park at Aigburth Park or the Creative Campus. Separate parking arrangements are in place for both of these campuses. Details can be found under Parking at Creative Campus and Parking at Aigburth Park.
The charges were introduced in order to:
Reduce the number of people travelling to the University by car
Reduce the negative impacts of car travel on the environment
Balance the demand and supply for car parking
Additional revenues arising from the car parking scheme will be re-invested in improvements for cyclists and walkers, public transport and other measures to encourage alternatives to the private car.
Please check the Map of Hope Park Campus for locations of parking on Hope Park Campus, including Pay and Display areas and machines, disabled access and coach bays.
Parking Enforcement
Car Park Attendants patrol the car parks to enforce University policy. For more information, download the Car parking policy.
Parking enforcement is carried out all year round except on Open/Applicant Days and during Graduation.
Considerate parking
The University has the greatest respect for its neighbours and the local community and we strongly encourage all students, staff and visitors to the University, to park in designated campus car parks.
The Police Parking Notice from Merseyside Police highlights the financial penalties for inconsiderate parking.
Pay and display facilities
Staff, students and official visitors to the University are welcome to park on campus at a cost of £2.00 for all day parking. Download our Map of Hope Park Campus for locations of Pay and Display machines.
Overnight parking on Campus is not permitted. Any vehicle parked after 10:00pm, without a valid Residential Parking Permit, a Conference Guest Permit or a Temporary Overnight Permit may result in the issue of a Parking Charge Notice (PCN) and temporary or permanent withdrawal of parking permit.
Motorcycle parking
Motorcycles can be parked free of charge in the designated motorcycle bays at Hope Park Campus. For locations of motorcycle bays, download the .
Motorcyclists should not park:
in bicycle storage facilities
on pavements
in other areas not clearly designed for parking motorcycles.
Offenders are liable to be issued with a Parking Charge Notice (PCN).
Bicycle parking
Cycle parking is provided to staff, students and visitors free of charge across the campus. For locations of secure cycle parking, please download our .
Blue badge holders
The University provides a number of disabled parking spaces close to the main University buildings. Particular attention will be paid to controlling these spaces and vehicles using these spaces must clearly display their registered Blue Badge and a valid University Parking Permit. For location details of disabled bays, please download our Map of Hope Park Campus.
For parking at the Creative Campus you must email estates@hope.ac.uk for further information and to book a space.
Parking permit applications
Applications for parking permits for the academic year 2021/22 are open. There is no deadline for applications and permits can be applied for anytime throughout the year. However, the full year permit charge will apply, regardless of when the application is made.
For further details of parking permits, please visit the Staff Parking Permit or Student Parking Permit pages.
Coach parking at Hope Park
Please check the for locations of coach bays. The coach bays are clearly marked and are the only areas allowed for coach parking. Coaches must not drop off/pick up anywhere on Taggart Avenue as it can cause disruption to legitimate traffic.
Delivery vehicles
Delivery vehicles should report to the main Security Office upon arrival to be directed to the correct delivery point. A maximum stay of 30 minutes without a Parking Charge Notice being issued is allowed, providing the vehicle is not causing any unnecessary obstructions. Deliveries that require a longer set down, can do so by prior arrangement with the Estates Department.