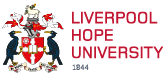 Shuttle bus
The University funds a free shuttle bus service on weekdays during the daytime.
The complimentary service is in operation during peak term times as per the General UG and PG Academic Calendar 2023-2024 and is set up to support students travelling between our three campuses: Hope Park, Creative Campus and Aigburth Park.
Before using the shuttle bus service, you should:
1. Check which timetable is in operation for the date you are wanting to travel. We have two timetables one which runs during peak term times and one which runs during quieter times, such as reflective weeks. All dates for the full academic year can be found below.
2. Give yourself plenty of time to get to the bus stop. We recommend arriving at least ten minutes before the bus is due to depart.
3. Have your Student ID card to show to the driver as this allows you to use the service. During the induction period if you have not yet picked up your ID card, the driver will let you use the service.
4. Be aware that the bus will only stop at the points shown in the timetable below and familiarize yourself with the designated bus stops below.
The shuttle bus stops at the bus stop on Taggart Avenue on the EDEN Building side of the campus facing towards Woolton Road. If you are travelling from Aigburth Park, for journeys to Hope Park please use the Churrasco Steak House bus stop, and for journeys to Creative Campus please use the Tesco bus stop.
Download a copy of the .Shuttle Bus Tiimetable 2023-24
The Full Service runs on the following dates:
25th September - 20th October* for the first four weeks of term an extra bus will be in operation alongside the 7.55 pickup.
6th November - 1st December
8th January - 2nd February
12th February - 15th March
8th April- 26th April
13th May - Friday 14th June
2023-2024 full service timetable:
* The 8.35 and 9.35 Shuttle Bus to the Creative Campus will depart from the Bus Stop next to the Security Lodge on Taggart Avenue.
The Limited Service runs on the following dates:
11th September - 22nd September
30th October - 3rd November
4th December - 8th December
5th February - 9th February
29th April - 3rd May
2023-2024 Limited Service Timetable
For any enquiries such as a late bus, driver complaint etc the contact should be marked FAO Lauren Watson and Dawn Findlay who are the Operations Managers.
You can contact Stagecoach's via their dedicated customer service centre, which operates 7 days a week.
The telephone number is 0345 241 8000.