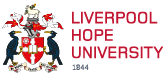 Student Finance
The Team
The Student Finance Team is based on the 1st floor of the Gateway Building and is here to help you with all aspects of student finance. Starting at university can be challenging particularly in the first few weeks so if you have any questions or problems with regards to your student finance, please do not hesitate to contact us.
The Finance Team is made up of two sections. One section runs the Fees and Collections helpdesk and is open from 9am to 5pm Monday to Friday and can be contacted either in person or by calling 0151 291 3339.
At Fees and Collections helpdesk , you can make payments for all your University charges including tuition, accommodation and field trips and you can also ask any questions you may have regarding these charges and also set up payment plans for any outstanding invoices on your student account.
The other section deals with Student Funds and is available by telephoning 0151 291 3666 from 9am to 5pm, Monday to Friday or by appointment at selected times. The team will help and advise you on all aspects of Statutory Student Support and the University Scholarship schemes.
Top tips
Please bring enough money for the first week at University. As detailed in your letter from the SLC, the earliest you will receive your loans is the first official day of term
If you have delays in receiving your funding please contact us – we may be able to contact the SLC on your behalf to find out the reason for the delay and in some circumstances arrange cash advances to tie you over.
If you are staying in University halls, please complete the accommodation payment task which will be sent to your information portal before you arrive. This will mean you will not have to see the finance team on arrival and make your 'moving in' day a lot more pleasurable.
Undergraduate Student Support Fund
This is a discretionary fund provided by the University to assist students experiencing financial difficulty.
Due to the limited funds available, applications are only accepted from undergraduate students and therefore PGCE, and Postgraduate students are not entitled to monies from this fund. It is important that PGCE and Postgraduate students make sufficient provision to fund their studies themselves before embarking on this course.
The application process will be detailed once the fund is open in October.