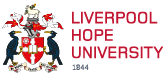 Accommodation for Conferencing and Events
We have a variety of conference accommodation options in our Halls of Residence to suit a wide range of tastes and budgets, available from June to September each year.
In addition to the Halls of Residence, we also now offer year round accommodation for events, conferences and private bookings in the EDEN Suite. The EDEN Suite has 17 executive style double en-suite bedrooms and is situated at our Hope Park Campus.
The University also has several Lodges that are available year round. These are ideal for longer stays, or if you prefer more privacy.
Conference organisers may choose to offer delegates a residential rate including the cost of accommodation or the choice to book their own accommodation separately. You can find more information in our Organising and event pages.
Accommodation Booking Procedures
All guest accommodation bookings are processed by the Accommodation team directly (year around). Unless it is for a residential conference taking place on campus.
The Conferencing and Events team look after/process all Student Halls of Residence bookings during the summer period (June – September) for both internal and external bookings.
The Conferencing and Events team reserve guest accommodation via the Accommodation team, on behalf of clients who are organising a residential conference (during summer).
Under the Immigration (Hotel Records) Order 1972, all serviced and self-catering accommodation premises must keep a record of all guests over the age of 16. Therefore, we must collect full name, nationality, arrival date and departure date from guests residing on our campuses. We will also require passport number and place of issue for all guests who are not British, Irish or Commonwealth.
Hope Park
Our Hope Park accommodation offers double en-suite, single en-suite and single shared facilities rooms. For a full list of rooms and rates, click on the Hope Park tab.
Creative Campus
Our Creative Campus offers single en-suite rooms. For full details and rates, click on the Creative Campus tab.