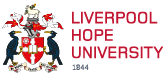 Frequently Asked Questions
Organising an event can be a very exciting and rewarding experience, but also sometimes challenging, especially if it is not something you do regularly. The Conferencing and Events Team at Liverpool Hope University is here to ensure that you have a great experience and will work with you to help deliver your perfect event.
What services does the Conference and Events team provide?
Each conference or event will be cared for by a designated member of our team. It will be their role to understand the requirements of your conference and make the appropriate arrangements to help your day run as smoothly as possible. You will liaise with them directly throughout the build-up to your event, as they assist you in selecting the ideal rooms, catering and Audio Visual equipment/services.
Who will liaise with conference delegates?
It will be your role, or your conference administrator's role, to liaise with guests and delegates. We would advise you to direct them to our FAQ page for common queries. However, if your guests have any specific queries or requirements, we are happy to help.
Can I book a conference at any time of the year?
We welcome conferences and events throughout the year, seven days a week. This excludes public holidays.
Residential conferences are held throughout the summer, please enquire for exact dates and availability.
What catering facilities are available?
All of our catering is in-house; we offer everything from arrival refreshments to gala dinners.
Our Conferencing and Events team will ensure you are provided with the most suitable menus to select from, and our Catering Team will further endeavour to support any previously-stated dietary requirements.
For delegates/guests staying in Halls of Residence, a six item breakfast will be served between 7:30am – 9:30am in Fresh Hope Food Court at Hope Park, and Cafe 1846 at Creative Campus. Guests will be provided with the opportunity to build their own breakfast by selecting six items from the following list: bacon; sausage; vegetarian sausage; scrambled eggs; plum tomatoes; hash browns; baked beans; toast; yoghurt or fruit, together with a cup of tea, coffee or juice. Please note that breakfast is served subject to availability and will be confirmed by a member of the Conferencing and Events Team.
Once you have decided, you should confirm all final catering items and numbers at least 15 working days prior to your event. We advise you to ensure your guests are aware of each catering session's location and time.
Can I pay with cash?
Liverpool Hope University is a cashless campus and therefore cash payments are not accepted when paying invoices or at outlets around the University (including bar facility).
Is there on-site accommodation?
We have a variety of conference accommodation options in our Halls of Residence to suit a wide range of tastes and budgets, available from June – September each year.
In addition to the Halls of Residence, we also offer year round accommodation for events, conferences and private bookings in the EDEN Suite. For further information regarding our accommodation and delegate rates please visit our Accommodation page.
Hope Park
Our Hope Park accommodation offers double en-suite, single en-suite and single shared facilities rooms. For a full list of rooms and rates.
Creative Campus
Our Creative Campus offers single en-suite rooms.
Please note there is no lift access within the Gerard Manley Hopkins Hall. A number of accessible rooms are located on the ground floor.
What facilities are there in bedrooms?
The facilities available in each room will depend on the type of accommodation you book. To find detailed information about each bedroom type, visit our Accommodation page, then simply select your chosen campus and bedroom type.
A towel, bed linen, complimentary tea/coffee and toiletry pack (subject to availability) will be provided in all of our rooms.
I am travelling from outside the UK do I need to bring an adaptor?
We advise any delegates/guests travelling from outside of the UK to bring electrical adapters.
How do I get to campus?
Hope Park
Hope Park Campus is situated on Taggart Avenue (Childwall), close to Queens Drive (A5058) at the end of the M62. If using a Satnav, please use the following address:
Taggart Avenue, L16 9JD.
From the city centre, you can take the following bus routes: 79c; 79d; 75; 78 or 86c. Please note that each route will leave a short walk to the campus.
Broad Green Railway Station is the nearest station - situated just over a mile away from the campus. Various buses are then available from Queens Drive, a short walk away, including the 61, 81 and 81A.
To plan your route, visit Google Maps.
Creative Campus
Creative Campus is situated at the junction of Islington and Shaw Street (Everton). If using a Satnav, please use the following address: Shaw Street, L6 1HP.
From the city centre, you can take the following bus routes: 12; 13; 17; 18a or 21.
The campus is well within walking distance of Liverpool Lime Street station or a short bus ride from Queen Square Bus Station, taking the aforementioned routes.
To plan your route, visit Google Maps.
Is car parking available on site?
Hope Park
There are four pay and display car parks with over 500 spaces in total, including accessible spaces in each car park. Parking costs £2 per day.
If you would like to request car parking permits for your conference/event, please speak to your conference organiser to confirm eligibility.
The University has established designated Blue Badge parking spaces close to the main University buildings. Particular attention will be paid to controlling these spaces for Blue Badge holders. Vehicles using these spaces must clearly display a registered Blue Badge.
There are lockable bike stores outside the Halls of Residence. Keys for the stores cost £2 which is refundable on return of the key and can be hired from the Accommodation Office (Monday – Friday, 9:00am – 5:00pm, Estates Building). You must still use a lock on your bike.
Creative Campus
There is very limited parking at our Creative Campus and we recommend the use of nearby public car parks or public transport (see above).
We do have accessible spaces for blue badge holders.
The nearest car park is Q-Park on Epworth Street. Due to the one-way system, you need to approach the Q-Park via Brunswick Road then Low Hill then Erskine Street (A580), turning left into Epworth Street. The car park is clearly visible. If you arrive in the evening, the entrance of the Q-park may be closed, but if you simply drive up the ramp, the gates will open for you automatically. Visit the Q-Park Website for further details and a map.
Who are the nearest taxi firm?
If you wish to book a taxi, the local taxi firm 'Alpha' are contactable on: 0151 722 8888. Alternatively, our Conferencing and Events Team or Campus Operatives will be more than happy to order a taxi for you.
Please note: the taxi rank at Hope Park is located behind the Main Lodge.
What additional support can be provided for delegates and guests attending my event?
To ensure that your delegates and guests receive the appropriate information, advice and assistance, we ask that you notify The Conferencing and Event Team of any specific requirements.
Facilities on both campuses include:
Accessible parking spaces
Induction loop services
Accessible meeting rooms, lecture theatres and bedrooms
Accessible toilets
What Audio Visual facilities are available?
We have a wide range of audio and visual equipment to support the deliverance of your conference/event.
Please discuss and finalise all audio and visual requirements with a member of our team at least 15 working days prior to your event. This allows us to ensure that our audio and visual team are best prepared with regards to equipment and staff presence.
Do you provide out of hours Audio Visual Support?
If you require audio or visual support out of normal working hours (9.00am – 5.00pm, Monday – Friday, expect Public Holidays), this can be booked for a minimum of four consecutive hours. Please contact a member of the Conferencing and Event team for current rates.
Will there be Wi-Fi available?
Access to Wi-Fi is available to event guests. This facility provides limited access to the internet ie to public web pages and web-based email only; other services and programs may not work. To use this facility guests require their own laptop, tablet or phone.

Guests who have registered with their home university/organisation to use the eduroam network should automatically be connected to this network. Connection to this network is the responsibility of the guest's home university/organisation.
The Conferencing and Events team will provide you with login details on arrival for your registration desk/in delegate packs if your delegates are residing on campus.
Can items be delivered and stored prior to the conference or event?
If any items are to be delivered to any University premises for the Event, arrangements must be made with the University beforehand. We will reasonably endeavour to provide safekeeping of such items, which will nevertheless remain at your own risk and we will not be held responsible in the event of loss, theft or damage.
We will assist you, where reasonably possible, with the storage of equipment etc, however, we do not accept any liability for loss or damage to any item of equipment, furniture, stock or the like left in storage.
What printing facilities are available?
Our Conferencing and Events Team can assist you and your conference delegates with printing. Please send all printing requests and attachments to conferences@hope.ac.uk. All printing will be added to your final bill.
What can I do to support Liverpool Hope Universities' sustainability pledge?
Here at Liverpool Hope University, we have set ourselves ambitious targets to reduce our energy consumption by 25% by 2020-2021; we have made good progress so far, but there is still more to do. We therefore encourage all of our conference organisers to be mindful of their impact throughout their time here, by taking the following measures:
Turn of all equipment and lights at the end of each session
Bring a refillable water bottle or flask
Recycle all waste material
Reuse your bathroom towel
For more information on how you can help visit our Sustainability pages.
What do I do in an emergency?
In the event of an emergency please telephone our 24 hour Campus Operative team on:
Hope Park Campus Main Lodge: 0151 291 3800/0151 291 3520
Creative Campus Main Lodge: 0151 291 3700
Please call our campus operatives immediately, so they can call and direct emergency services to your location as soon as possible. All of our campus operatives are trained in first aid and have access to a defibrillator if needed.
Where are the nearest NHS medical services?
Please familiarise yourself with the nearest medical services:
Old Swan Walk in Centre – Tel: 0151 295 9010 – Address: 2 Crystal Close, L13 2GA
Royal Liverpool University Hospital – Tel: 0151 706 2000 – Address: Prescot Street, L7 8XP
Emergency Dental Care: Revive Dental Care – Tel: 0161 476 9651 – Address: 45 Everton Road, L6 2EH