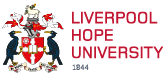 Sponsors and exhibitors
Winback Tecar Therapy
Winback Tecar Therapy offers a unique variety of treatments for chronic and acute conditions with very few contraindications. Winback energy is a high-frequency current operating at 300 KHz ,500 KHz and 1 MHz depending on the selected mode. This non-invasive current stimulates the body's natural repair mechanisms, promoting cellular exchange. In combination with the therapist's manual approach, it offers excellent rehabilitation results thanks to fast recovery of muscle and joint functions. It is a genuine physiological bio-accelerator.
BTL Medical
Founded in 1993, BTL has grown to become one of the world's major manufacturers of medical equipment. BTL's major segments include rehabilitation & orthopedics therapy, cardiovascular systems and aesthetics medicine. BTL have become a market leader in non-invasive treatments, the fastest-growing segment of medicine.
Vicon
Vicon is the leading developer of motion capture products and services for the life sciences, entertainment, and location based virtual reality, and engineering industries. Vicon are the world's number one choice in motion capture for over 35 years, provide tailored motion capture systems for any application: life sciences, media and entertainment, location-based virtual reality, and engineering.