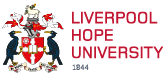 School of Health and Sport Sciences
Overview
The School of Health and Sport Sciences offers a range of research-informed courses at both undergraduate and postgraduate levels, including quite a few professionally accredited degrees.
This creates a productive educational experience for students, set in a vibrant interdisciplinary environment in the heart of our beautiful Hope Park campus.
Currently the School offers diverse range of degrees including: BSc Sport & Exercise Science, BSc Sport and Physical Education, BSc Sport Rehabilitation, BSc Sport Psychology, BSc Nutrition, BSc Human Biology (Major), MRes Sport & Exercise Science, MRes Food & Nutritional Sciences, MSc Sports Medicine, Exercise and Health and PGCert Sport Management.
Over the past few years, the School has become a popular destination for an increasing number of students due to its outstanding educational, research and innovative activities reinforced by huge investments in the infrastructure, laboratories, and student-focused facilities.
All of our undergraduate and postgraduate disciplines, underpinned by carefully designed curriculums and supported by multiple speciality science laboratories and onsite clinical facilities, provide great opportunities to develop applied knowledge and key practical skills. These skills are essential for achieving career goals and striding towards successful employment.
The first-rate teaching and research laboratories, together with outstanding sporting and well-being facilities located next door in the Hope Park Sports, enables the School to provide an inspirational environment for students across the disciplines.
Keep in touch with the School of Health and Sport Sciences by following them on Twitter.
Watch Our Video
Latest News