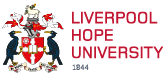 Health and Sport Sciences research
Overview
Research facilities
Research groups
PhD Scholarships
The School of Health and Sport Sciences has a vibrant research environment, with a particular emphasis on interdisciplinary research.
The £8.5m Health Sciences Building opened in 2016 houses excellent research facilities and specialised laboratories for its active research groups in the main fields of Sport and Exercise Science, Nutrition and Food Science, and Applied Biomedical Health.
All academics within the School of Health Sciences are research-active and
work very proactively towards the next REF exercise in 2021.
Research Groups
Musculoskeletal Sports Medicine Group
Exercise, Performance and Health Physiology Research Group
Psychology, Action and Learning of Movement (PALM) Research Group
Food and Nutritional Sciences Research Group
In January 2016 the Health Sciences Building was launched, housing the Sport Science research facilities. The development of this £8.5m facility produced more than 320m2 dedicated to research, including specialised laboratories: Sport Biomechanics, Sport and Exercise Physiology, Cardiovascular Physiology, Sport Performance, Body Composition, and Sport Psychophysiology.
The Health Sciences Building was supplemented by further investments of £7.7m in on-campus indoor and outdoor sport facilities (sports building including modern gym and strength and conditioning suite, 3G football pitch, tennis/net ball courts, rugby pitch) and on-site physiotherapy and sport rehabilitation clinic). The University explicitly dedicated these resources not only as leisure facilities for students, but for research space for the academics.
More than 100m2of further space is dedicated to research across separate rooms to support specialist areas of Exercise Physiology and Sport Performance, Cardiovascular Physiology, Psychophysiology, and Body Composition. These areas are supported by specialised equipment invested into the unit. Primary research equipment includes: eye tracking system (ALS), further 8-channel wireless EMG system (Delsys), transcranial magnetic stimulator (MagStim), 3 online, breath-by-breath expired gas analysis systems (LoveMedical), near infrared spectrometer (Oxiplex), cardiac ultrasound (VividQ), vascular ultrasound (Terason), Dual-energy X-ray absorptiometry (GE Lunar iDXA)), pulse wave velocity (?), motorised (h/p/cosmos) and non-motorised (Woodway Curve) treadmill, isokinetic dynamometer, programmable (Lode Excalibur Sport with pedal force measurement, Lode Corival, Tacx) and non-programmable (SRM trainer) cycle ergometers, cardiac stress-test / supine ergometer table (Lode Angio), automated desktop systems for blood lactate and glucose concentration (Biosen) and standard haematology.
The Health Sciences Building houses dedicated space and specialised research laboratories for Nutrition and Food Sciences in relation to clinical nutrition, nutritional biochemistry, food sensory analysis and food product development. Comprehensive and well-equipped product development kitchen and sensory labs are integral parts for the trailing and production of Food and Nutritional Sciences research projects. This 309m2 space includes a dedicated phlebotomy suite and facilities for the measurement of metabolic and molecular markers of human function in a regular biosciences area. There are also research facilities for the biosciences, representing a shared space with other units of assessment for analysis of human blood samples. This 309m2 space includes a dedicated phlebotomy suite and facilities for the measurement of metabolic and molecular markers of human function in a regular biosciences area.
In addition to the specialised and discipline-specific research laboratories, a broad range of multidisciplinary research equipment are available to the academics and research groups within School's research environment including Dual Energy X-ray Absorptiometry (DEXA) lab (GE Healthcare); Evidence Investigator (Randox); Afinion multi-assay analyser (Alere); RX Misano (Randox); BioSpec Nano (Shimadzu); Real-time PCR Thermocycler (BIORAD); Bomb Calorimeter (C1); CDR Food lab; ChemicDoc XRS+ imager; HPLC 200 series (Perkin Elmer); I-stat (Abbot); LDX Analyser; Multi-scan Ascent plate reader (Thermo); Spectrophotomer (Shimadzu) and BodPod (Cosmed).
Theme: Sport and Exercise Science, Sport Psychology, Sport Rehabilitation
Musculoskeletal Sports Medicine Group
This research group formed in late 2013 has since been established a strong multidisciplinary research group evidenced by undertaking several research projects, important collaborations, conferences, PhD projects, and internal/external funding applications. The activities of this group have been continuously strengthened as a result of solid research collaborations with external researchers and formal institutional collaborations such as English Institute of Sport and Royal Liverpool Broadgreen University Hospitals, and Aintree Hospital NHS Trust. While shoulder / upper limb research has strategically been a key strategic theme for this research group to focus and grow, investigating the impact of various interventions to improve musculoskeletal health in older adults with or without clinical conditions has been another area of research focus. Below are some examples of associated research activities underpinned by a strong interdisciplinary approach.
A. Upper Limb / Shoulder Research
The School of Health Sciences has strategically established an internationally recognised research environment in the field of Shoulder and Upper Limb Research since 2013. This has led the School's research to receive national and international recognition. Some key activities/achievement include:
Organising and hosting a biannual international Shoulder Rehabilitation Conference at Liverpool Hope University (1st conference in Nov 2017 and 2nd one in Nov 2019), this conference is increasingly being recognised as a credible event in the field of shoulder rehabilitation due to its trending themes and strong line of speakers. Furthermore, the conference has produced a reasonable income, which has been utilised to promote shoulder research, for example by providing shoulder PhD scholarships. Both conferences received an extremely positive feedback from the delegates.
Upper limb research collaboration with the English Institute of Sport since July 2018 – Two main papers have been published from a collaborative project and a new project is currently in progress)
Research collaboration with the Liverpool Upper Limb Unit at the Liverpool Royal and Broadgreen University Hospitals NHS Trust involving five upper limb consultants and three upper limb physiotherapy specialists with the latest collaborative project currently ongoing in relation to the shoulder joint reverse arthroplasty.
Organising and hosting upper limb clinical research workshops such as shoulder ultrasound, upper limb kinematics and kinetics, exercise prescription, return to sport, and profiling shoulder performance around the time of 2nd Shoulder Rehabilitation Conference.
Undertaking several shoulder/upper limb research projects involving academics and PhD/MRes students (eg The influence of Kinetic Chain sequencing on throwing performance in athletes with and without shoulder injuries; the pathophysiology of subacromial impingement syndrome; neuromuscular profiling of the throwing shoulder; kinematics and muscle activation profiles in reverse shoulder arthroplasty; the effect of vibration on shoulder muscle activation and fatigue; a randomised controlled trial of a group-based, gaze training intervention for children with developmental coordination disorder; electromyographic analysis of shoulder girdle muscles in swimmers with shoulder pain. A new upper limb project looking at the impact of Calisthenic exercises on shoulder activation is currently being developed in collaboration with the English Institute of Sport and School of Calisthenics.
Establishing a high-quality research environment equipped with first class equipment (eg 2 X full 3D motion analysis, 2 X 16 channel EMG systems, specific upper limb dynamometers and myometers, double height research area for overhead motions, high-impact wall for throwing motions, 2D motion analysis) for shoulder/upper limb research within the biomechanics labs
Shoulder/upper limb PhD scholarships (2 successful funded PhD scholarships offered in 2018 – both students have a well-established national/international profile in the field of shoulder research
A comprehensive research publication profile in the field of shoulder/upper limb
Organising workshops on shoulder fine-wire EMG (eg the Noraxon 2018 User Group meeting at Liverpool Hope University)
Supervising several shoulder/upper limb PhD projects
Some examples of recent publications:
Patterns of Muscle Coordination during Dynamic Glenohumeral Joint Elevation. (2019) PLoS One, doi.org/10.1371/journal.pone.021180
Gaze training supports self-organization of movement coordination in children with developmental coordination disorders. (2019) Scientific Reports-Nature, 9:1712
Can grip strength be used as a surrogate marker to monitor recovery from shoulder fatigue? (2019) J Electromyography and Kinesiology, 41:139-146.
(Impact of Upper Limb Vibration on Shoulder Muscle Activation profile. (2019) European Journal of Applied Physiology 119(8):1789-1798
Electromyographic analysis of shoulder girdle muscles in swimmers with shoulder pain. (2019) Sports Biomechanics, 18:1-11.
Subacromial Impingement Syndrome: An Electromyographic Study of Shoulder Girdle Muscle Fatigue. (2018) J of Electromyography and Kinesiology, 38: 136–142.
Postural Alterations in Patients with Subacromial Impingement Syndrome. (2017) International Journal of Sports Physical Therapy, 12(7):1111-1120
Electromyographic Assessment of Forearm Muscle Function in Tennis Players With and Without Lateral Epicondylitis (Review). (2015) Journal of Electromyography and Kinesiology. 25(6):876-86.
B. Tennis and Health (Musculoskeletal Health Benefits of Tennis)
This comprehensive interdisciplinary and multidisciplinary research (Musculoskeletal Health/Exercise and Vascular Physiology/Nutritional Sciences/Sport Psychology) started in 2016 following a successful funding application of £40,000.00 through the HEIF (Higher Education Innovation Found). It aimed to gain a broad knowledge of the health benefits of tennis in senior players by measuring their musculoskeletal health (ranging from skeletal muscle mass and strength measurements to sophisticated muscle activation and 3-D motion analysis) together with physiological, nutritional and psychological well-being. With a holistic view, the project encompassed multiple aspects of health in order to not only produce an in depth understanding of the benefits of tennis but to also generate an impactful outcome through the scientific community. The study recruited more 90 participants who took part in a broad range of musculoskeletal measurements and completed the data collection in 2018.
The research has been substantially underpinned by public engagement and has been recognised nationally due to its innovative and interdisciplinary approach. As such it has been featured in BBC Breakfast live programme and several other media channels such as BBC Northwest, BBC Radio Merseyside, BBC Coventry, Echo Daily, and Good News Liverpool. Recently it was one of the selected Case Studies presented in the House of Commons in relation to the broader impact of Sport and Exercise Science on the economy. During its conduction, the research team has established some significant collaborations and networks both locally (eg Liverpool International Tennis Tournament, Local Tennis Clubs, and Local governing and health bodies) and nationally (eg Lawn Tennis Association). Several activities have been undertaken over the past few years to maximise the research impact by disseminating musculoskeletal/physiological health benefits of playing tennis as an adjunct to the recommended physical activity including multiple presentations at different meetings/conferences, organising and hosting two Tennis Symposiums at Liverpool Hope University (2018 and 2019 - inviting policy makers, health care professionals, local tennis club members, and public), and scientific publications in main-stream journals. During a major conference (European College of Sport Science annual meeting 2018), the study was chosen as one of the top two research projects due to its merit, innovative approach, and comprehensive range of measurements. The study has shown to be impactful according to the available evidence:
How to avoid arthritis in later life: This activity could prevent muscle and bone problems
Liverpool Hope University research shows tennis out-performs the gym
Playing Tennis Beats the Gym When It Comes to Warding Off Muscle Problems
All you need is love: study finds tennis is better than the gym
Playing tennis could help prevent musculoskeletal conditions
How to avoid arthritis in later life: This activity could prevent muscle and bone problems
Playing tennis can help prevent musculoskeletal disorders (in German)
Related publications:
The musculoskeletal health benefits of tennis: A cluster analysis of the musculoskeletal health of tennis players versus healthy active non-playing controls. [Accepted on 23rd July 2019: Sport Health]
Clustered cardiometabolic risk is lower in tennis players compared to matched physically active counterparts. [In Preparation for Submission].
The health benefits of tennis: A comparison of the physiological characteristics of senior players and non-players. Proceedings of the 22nd Annual Congress of the European College of Sport Science, Essen, Germany
C. Healthy Ageing – Liverpool Hope University Sarcopenia RCT
This project involved two PhD scholarships to run an interventional Randomised Controlled Trial (RCT) in older adults (>65 years old). With an interdisciplinary and multidisciplinary approach, the study recruited more than 100 participants into four intervention groups (Exercise training, Protein Supplement, Exercise Training + Protein Supplement, and Control) to investigate their impact on musculoskeletal health and function by means of a broad range of measurements including Bio-impedance (Skeletal Muscle Mass, Muscle Strength of upper and lower extremities, Neuromuscular Fatigue and Activation of key upper and lower extremity muscles (EMG), Blood Biomarkers, 3-D gait and balance analysis, measurements of physical performance, and validated questionnaires. In addition to musculoskeletal health and function, researchers from Nutrition and Psychology disciplines were also involved in this project to enable correlational analysis between musculoskeletal health and other potential factors. In addition to producing comprehensive data on musculoskeletal health of older adults with the likelihood of sarcopenia in general and in response to interventions.
Since the completion of data collection in late 2018 and subsequent primary analysis, the team has initiated the dissemination of findings by means of scientific publications, conference presentations, and educational events and workshops for older adults (eg Exercise and nutrition recommendations for older adults: An interactive workshop; An interactive talk for the public/older adults in Liverpool's Central Library; a presentation during Randox Health Week; a talk at the North-west Frailty Unit NHS England; and invited talk to British Dietetic Association, an educational talk at the American academy for Nutrition and Dietetics in Washington).
Related publications:
Exercise and Dietary-Protein as a Countermeasure to Skeletal Muscle Weakness: Liverpool Hope University-Sarcopenia Ageing Trial (LHU-SAT). [2019; Frontiers in Physiology- org/10.3389/fphys.2019.00445].
Effects of exercise and whey protein on muscle mass, fat mass, myoelectrical muscle fatigue and health-related quality of life in older adults: a secondary analysis of the Liverpool Hope University, Sarcopenia Ageing Trial (LHU-SAT) [2020; European Journal of Applied Physiology - 10.1007/s00421-019-04293-5].
D.Musculoskeletal Health in common clinical conditions
Moving forward with the musculoskeletal research, it has increasingly become a strategic target to gravitate towards investigations in common clinical conditions affecting older adults. This has been in one of the focused research themes: Musculoskeletal Health in Older Adults. The main rationale for this was that within a rapidly ageing population, maintaining functional capacity, physical performance, and independence in older patients affected by clinical conditions will likely become a priority in the near future. An external funding of £208,000.00 was achieved in late 2018 through a pharmaceutical company for a 3-year investigation on the impact of intravenous iron therapy on musculoskeletal function and health in older adults with iron deficiency anaemia (LHU-FERIDA). More importantly, this project has led to the formation of a strong collaboration with the clinicians in one of the city's main NHS hospitals (Aintree University Hospital NHS Trust).
Exercise, Performance and Health Physiology Research Group
This research group encompasses research that explores the physiology of exercise from both a performance enhancement, and health perspective. Since the last REF, the group has produced nearly 50 peer-reviewed papers, had very successful PhD completions and submitted a number of internal and external grant funding applications. In addition, research from the team has been presented at a number on national and international conferences including the British Association of Sport and Exercise Science (BASES), the European College of Sports Science (ECSS), and the American College of Sports Medicine (ACSM). The two main, overarching areas of research that sit within this research group contain a number of continuing or developing projects that are focused on either; Exercise aand Health, or Exercise Performance.
The Exercise and Health strand of the group has members involved in projects exploring the impact of university life on markers of health (CONTINUUM), the impact of a community-based football project (Manwell) on markers of cardiometabolic health and disease risk, and health benefits of tennis. Further, a recent PhD completion explored the impact of type 1 diabetes on VO2 kinetics and exercise performance, and has helped lay the foundations for further research in this area.
The Exercise Performance strand of the group also has a number of research projects at various stages, from initial development and those nearing completion. These studies include the impact of different training periodisation strategies on exercise performance and markers of fatigue as well as a study looking to validate an 'on-field' test of critical power for use in applied sport. In addition, future studies are also being developed to assess the impact of training load and type on performance and recovery in combat sports as well as studies exploring the impact of personalised compression garments on exercise recovery.
Examples of recent publications:
Hyperoxia speeds pulmonary oxygen uptake kinetics and increases critical power during supine cycling [Experimental Physiology, doi: 10.1113/EP087599].
Workload and injury in professional soccer players: Role of injury tissue type and injury severity [International Journal of Sports Medicine - doi: 10.1055/a-0997-6741].
Utility of three anthropometric indices in assessing the cardiometabolic risk profile in children [American Journal of Human Biology Doi: 10.1002/ajhb.22934].
Countermovement Jump Performance Is Not Affected During an In-Season Training Microcycle in Elite Youth Soccer Players [Journal of Strength and Conditioning Research, Doi: 10.1519/JSC.0000000000000701].
'Global ventricular structure, function, perfusion and fibrosis in anabolic steroid users: a multi parametric cardiovascular magnetic resonance study'. [Eur J App Physiol, 114(5), 921-928].
Elevated baseline work rate slows pulmonary oxygen uptake kinetics and decreases critical power during upright cycle exercise[ Physiological Reports 6(14):e13802. doi: 10.14814/phy2.13802].
Psychology, Action and Learning of Movement (PALM) Research Group
This research group [CW, JR, SK, and GW (external member), and a PhD fellow] was reformed in 2017 to collectively explore and incorporate areas surrounding human movement science, sport and exercise psychology, and sport coaching and pedagogy. The group is comprised of faculty members with expertise in each of the said areas. In addition, postgraduate students that are undertaking research surrounding these areas are also invited to the group during their time of study. Group meetings take place at least once per semester (biannual).
The principle aims of the group are (1) networking: members share ideas and find common themes within each other's work. This activity is ultimately intended to enhance the potential of generating ideas for joint, multi-disciplinary research projects, and; (2) peer review: members have the opportunity to present their work (eg conference presentations, postgraduate viva voce preparation, etc) with a view to receiving feedback and advancing their research.
Current research includes projects exploring the mechanisms and learning efficacy of motor imagery. examining the equivalence between imagery and execution, The Effect of Action Observation and Motor Imagery Combinations on Upper Limb Kinematics and EMG during Dart Throwing, and Simultaneous and alternate action observation and motor imagery combinations improve aiming performance.
Current projects
Motor imagery – Caroline Wakefield and James Roberts - This project broadly seeks to explore the mechanisms and learning efficacy of motor imagery. Currently, there are 2 publications, 1 submitted manuscript, and 3 further experiments being conducted for this project.
Roberts, J. W., Welsh, T. N., and Wakefield, C. J. (2019). Examining the equivalence between imagery and execution - do imagined and executed movements code relative environmental features? Behavioural Brain Research, 370, 111951 doi: 10.1016/j.bbr.2019.111951
Romano-Smith, S., Wood, G. Roberts, J. W., Coyles, G. and Wakefield, C. J. The Effect of Action Observation and Motor Imagery Combinations on Upper Limb Kinematics and EMG during Dart Throwing. Manuscript submitted to Scandinavian Journal of Medicine and Science in Sports
Romano-Smith, S., Wood, G. Wright, D. J., and Wakefield, C. J. (2018). Simultaneous and alternate action observation and motor imagery combinations improve aiming performance. Psychology of Sport and Exercise, 38, 100-106.
Theme: Nutrition and Food Science
Food and Nutritional Sciences Research Group
Research within the Food and Nutritional Sciences theme is focused on the interrelationship between food, nutrition, and health. Our research aims to better understand how diets, foods and food components influence the health and wellbeing of individuals and populations. Our studies cut across the Food and Nutritional Sciences to help understand the complex relationships between food environments, food choice behaviours, nutrient intake and physical activity. Our research interests and expertise include fundamental aspects of how nutrients influence health and susceptibility to disease (from clinical, public health and personalised perspectives); the development and evaluation of interventions designed to improve food choice behaviours, physical activity, and health (including dietary assessment and measuring food environments); as well as interests in food quality management, food product development, and the sustainable production of healthy and nutritious foods.
Within the last few years, the group has strategically focused on improving the research culture and enhancing the experience of our postgraduate research students; as well as enhancing the rigour, significance and impact of our research. This has led to new and exciting areas of research; successful completion of PhD research projects; the establishment of international collaborations; and produced a series of exciting regular research talks and seminars (involving external speakers from across the country). Our research group have a successful track record of producing peer-reviewed research outputs; have contributed to regional, national and international research projects; and regularly present research at national and international conferences (such as the European Nutrition Conference, Annual Summer and Winter meetings of the Nutrition Society, and the American Academy of Nutrition and Dietetics Conference).
Examples of some of the ongoing and emerging projects of the Food and Nutritional Sciences Research Group include:
Association between vitamin D status and risk of type 2 diabetes in a population of UK adults: A cross-sectional study.
Effect of stevia extract on postprandial glucose response and satiety in overweight and obese adults: A three-arm crossover trial.
The effects of anthocyanin-rich blueberry extract on bone health, cardiovascular health and inflammation in postmenopausal women.
Development of gel electrophoresis methods for the separation of lipoprotein classes and subclasses.
The impact of a ketone monoester supplement upon glycaemic control and markers of appetite.
The analysis of large-scale population data for the determination of links between diet and blood lipid abnormalities.
A feasibility randomised crossover trial assessing the safety, tolerability and metabolic response to short term administration of pomegranate as a fruit or juice in older adults.
An investigation into the quality of oil from deep-fat fried foods (taken from fast food outlets).
Including (vegan) consumers in the co-design of novel plant-based food products.
Nutrition interventions in elderly domiciliary care.
Some examples of established collaborative research projects of the Food and Nutritional Sciences Research Group include:
An investigation in the nutritional requirements of elite Gaelic football players.
Comparison of new portable indirect calorimeter ECAL and conventional indirect calorimeter QUARK RMR for measuring resting energy expenditure in healthy individuals.
Carbohydrates, lipids and biomarkers of traditional and emerging cardiometabolic risk factors (CALIBER).
Investigations on estimating height from the length of ulna, amongst different ethnic groups.
Multidimensional effect of nutritional supplementation and moderate exercise training on musculoskeletal function, nutritional status and quality of life in age-related sarcopenia.
Investigation on the nutritional status of young adults ( CINSYA) and continuous navigation of health in the transit through undergraduate university (CoNTinUUM).
Anabolic steroid use in male bodybuilders – implications upon lipid and lipoprotein metabolism and cellular mechanisms of cardiometabolic health (SLIM Study).
Some examples of research publications include:
Madden AM, Mashanova A, Amirabdollahian F, Ghuman S, Makda M, Collinson A, Cowie R, Dean F, Hirsz M, Lennie S, Maynard M and Power B (2019) 'Improved prediction equations for estimating height in adults from diverse backgrounds'. Clin Nutr (doi: 10.1016/j.clnu.2019.06.007).
Rashidi Pour-Fard N, Amirabdollahian F and Haghighatdoost F (2019) 'A systematic review and meta-analysis of dietary patterns and frailty'. Nutr Reviews (doi: 10.1093/nutrit/nuz007).
Farhat G, Berset V and Moore L (2019) 'Effects of Stevia Extract on Postprandial Glucose Response, Satiety and Energy Intake: A Three-Arm Crossover Trial'. Nutrients (doi:10.3390/nu11123036).
Janssen, HG; Davies, IG, Richardson, LD, Stevenson, L (2018). 'Determinants of takeaway and fast food consumption: a narrative review'. Nutrition Research Reviews (doi:10.1017/S0954422417000178).
Janssen, H.G; Davies, I.G; Richardson, L; Lloyd, A; Wilson, T; Beckman, M; Draper, J; Stevenson, L (2018). 'The development of metabolite biomarkers of energy-dense nutrient-poor foods and takeaway (fast) food dietary patterns'. Proceedings of the Nutrition Society (doi:10.1017/S0029665118002380).
Macdonald-Clarke CJ, Martin BR, McCabe LD, McCabe G, Lachcik PJ, Wastney M, Weaver CM (2016). Bioavailability of potassium from potatoes and potassium gluconate: a randomized dose response trial. AJCN (doi: 10.3945/ajcn.115.127225).
Whisner CM, Martin BR, Nakatsu CH, Story JA, Macdonald-Clarke CJ, McCabe LD, McCabe GP, Weaver CM (2016). Soluble Corn Fiber Increases Calcium Absorption Associated with Shifts in the Gut Microbiome: A Randomized Dose-Response Trial in Free-Living Pubertal Females. J Nutr (doi: 10. 3945/jn.115.227256).
Webb RJ, Davies IG, Johnson B, Abayomi JC (2014) 'A Qualitative Evaluation of an NHS Weight Management Programme for Obese Patients in Liverpool' Nutrition and Food Science (doi: 10.1108/NFS-06-2013-0074)
Webb RJ, Davies IG, Purewal TS, Weston PJ, Morrison G, Abayomi JC (2017). Low density lipoprotein quality and discordance with apolipoprotein B in intensively controlled Type 1 diabetes: Any relationship with nutrition? Proceedings of the Nutrition Society (doi: 10.1017/S0029665117003718)
The school currently has numerous fully funded PhD scholarships available.
This award would cover full tuition fees and a monthly maintenance grant each year (paid in monthly instalments) for a maximum of three years of full-time doctoral study (subject to evidence of satisfactory progress and periodical review as deemed suitable by the University). Information regarding the scholarship details can be obtained by emailing pgr@hope.ac.uk
The Scholarship will only cover three years of doctoral studies and there is a strong expectation that the projects will finish during the course of these scholarships. Progress on the projects will be reviewed frequently and insufficient progress will result into termination of studies and the scholarship.
There may be an opportunity for successful candidates to help with some light-teaching related activities (no more than six hours per week during Term time only) as a Graduate Teaching Assistant (GTA) for which there will be a separate payment. However, this element of the scholarship is not guaranteed and is dependent on the requirements arising in the Schools and Departments.
Candidates should have or are expect to achieve:
A Masters degree with Distinction from a UK university OR;
A Masters degree with Merit from a UK university, including a Distinction grade for the Dissertation [or equivalent] OR;
An equivalent qualification from outside of the UK – equivalency to be judged by Liverpool Hope's Registrar.
Where an applicant holds a Masters Degree from a UK university that does not offer awards with Merit, Liverpool Hope's Registrar will confirm that the profile of marks satisfies or exceeds our requirements.
Excellent written and oral communication skills in English are prerequisites of any successful application. International applicants must produce appropriate IELTS or TOFEL score.
Projects Available
Optimising practice structures for motor imagery interventions – Principal Investigator (PI): Professor Caroline Wakefield; Email: wakefic@hope.ac.uk
Impact of exercise on cardiac, conduit artery and microvascular functional adaptations in adults with type 1 diabetes – Principal Investigator (PI): Associate Professor Denise Roche; Email: roched@hope.ac.uk
Kinematics and Muscle Activation Profiles in Reverse Shoulder Arthroplasty: Implications for rehabilitation in patients with good and poor outcomes – Principal Investigator (PI): Professor Omid Khaiyat; Email: alizado@hope.ac.uk
Determining the optimal recovery strategies for soccer performance – Principal Investigator (PI): Dr. James Malone; Email: malonej2@hope.ac.uk
Assessment of the Nutritional Quality of Diets among a Food Insecure Population living in Liverpool – Principal Investigator (PI): Dr Leo Stevenson; Email: stevenl2@hope.ac.uk
Concussion and rugby union in Britain and Ireland: an oral history – Principal Investigator (PI): Dr. Liam O'Callaghan; Email: ocallal@hope.ac.uk
Multivariate Biomarker-Based Diagnosis of Sarcopenia in Heart Failure – Principal Investigator (PI): Professor Omid Khaiyat; Email: alizado@hope.ac.uk
Effects of exercise intervention on musculoskeletal health profile in (older) adults with type 2 diabetes – Principal Investigator (PI): Professor Omid Khaiyat; Email: alizado@hope.ac.uk
Cardiovascular Responses and Adaptations to Martial Arts Training – Principal Investigator (PI): Dr. Peter Angell; Email: angellp@hope.ac.uk
The Impact of Low Energy Availability upon Cardiovascular Markers in Exercising Females and it's Reversibility – Principal Investigator (PI): Dr. Richard Webb; Email: webbr1@hope.ac.uk
Limitations and adaptations to aerobic function during exercise in type 1 diabetes – Principal Investigator (PI): Professor Simon Marwood; Email: marwoos@hope.ac.uk
The modifying effect of exercise training and mode on the relationship between oxygen uptake kinetics and the upper limit of the metabolic steady state – Principal Investigator (PI): Professor Simon Marwood; Email: marwoos@hope.ac.uk
How to Apply
Prospective applicants are advised to contact the relevant faculty member, i.e. Principal Investigator (PI) named on the Eligible Project listed overleaf to informally discuss their application before submission.
Eligible applicants should apply via the Online Application System further details of the application process are available on the How to apply page.
The deadline for full applications is midnight (UK/GMT) on Sunday 20th November 2022. There will be no extensions to this deadline. Shortlisted applicants will be invited for Interviews in the weeks beginning 21st and 28th November 2022. Successful candidates will be expected to start their projects in as soon as possible thereafter and no later than March 2023. These are Full-Time Scholarships and the mode of study cannot be changed to Part-Time.