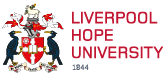 Physiotherapy & Sport Rehabilitation Clinic (PSRC)
The Liverpool Hope Physiotherapy and Sports Rehabilitation Clinic (PSRC) opened its doors on Friday 29th November 2019.
We offer services in Physiotherapy and Sport Rehabilitation to:
- Prevent
- Assess
- Treat, Rehabilitate and Manage
Consultations and treatment are provided in our new state-of-the-art-facilities within the Health Science and Sport buildings.
Initial consultations focus on assessment and working with you to provide an individualised plan forward, whether it be, Physiotherapy, Sports Rehabilitation or a referral onto to another professional.
What to expect
Often the initial consultation will commence therapy. Follow on sessions will review your issue and progress treatment/rehabilitation as appropriate. Your treatment will be tailored to you individually but could include:
- Professional advice regarding your condition
- Massage and soft tissue release
- Joint mobilisations
- Postural correction
- Electrotherapy
- Exercise prescription
- Strapping and taping
The PSRC has staff who are members of:
The Chartered Society of Physiotherapy