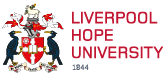 Centre for Culture and Disability Studies
Like much work in the field of Disability Studies, the work of the Centre for Culture and Disability Studies (CCDS) is fundamentally concerned with Social Justice; with challenging and changing the disability inequalities and prejudices that people face on a daily basis. In particular, the centre is know for it's research on culture as a means by which inequalities and prejudices are both perpetuated and problematised.
Aims and objectives
To analyse past and present cultural representation as a record of social attitudes towards disability.
To create and endorse work that appreciates disability experience as a vital aspect of all knowledge.
Research
Although based in the School of Social Science. the CCDS is interdisciplinary in it's approach. The research projects and related activities combine disability studies with fields and disciplines that include aesthetics, art, cultural studies, education, film studies, gender studies, genre studies, georgraphy, happiness studies, history, humour studies, inclusion studies, international studies, linguistics, literary studies, media studies, medicine, philosophy, popular music studies, post colonial studies, psychology, queer studies, sociology, television studies and technology.
For further information, please visit the Centre for Culture and Disability Studies website