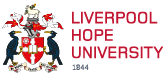 Coastal Change and Golf Links Research Project
The 'Coastal Change and Golf Links Research Project' is established to identify current levels of coastal management understanding and engagement across links and cliff top golf courses.
The study aims to establish the levels of awareness, understanding and engagement of coastal change that are held by the relevant golf courses, national governing bodies for golf, professional golf associations and key stakeholders. The research will provide a clear account of overall levels of coastal change awareness and support this with a consideration and appraisal of existing management measures.
At the conclusion of the project the findings will demonstrate how prepared golf clubs are across the British Isles for the challenges that lie ahead and how the more proactive golf clubs are providing sustainable coastal management within their course management.
This research project (officially named 'Coastal change project 1: Links Survey in Great Britain and Ireland') is one of a suite of three projects funded by The R&A as part of their Golf Course 2030 programme. The three projects are managed and coordinated by Royal Haskoning DHV, an independent, international, engineering, design and project management consultancy. The research activities are led by Rev. Paul Rooney in the Department of Geography and Environmental Science at Liverpool Hope University.
As project 1, the Coastal Change and Golf Links Research Project' will pave the way for two further projects, funded by the R&A and managed by Royal HaskoningDHV, which will build on the findings of this project to provide mechanisms to foster the uptake of intelligent and robust approaches to managing golf courses on changing coastlines