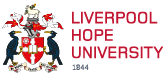 Businesses
As well as being an educational centre, Plas Caerdeon is a great place for staff development programmes, including team building and leadership courses. Activities take place with the centre and in nearby locations.
Team building
Outdoor training is a popular feature of staff development programmes, re-shaping team dynamics and developing relationships with new and current staff. Plas Caerdeon has a number of qualified tutors experienced in outdoor management development, promoting tailored programmes for unique learning and creative enterprise.
Activities, which take place both within the Centre's private woodlands and nearby locations, include:
- Canoeing
- Gorge Walking
- Kayaking
- Archery
- Beach or forestry walks
- Mountain Biking
- Mountain Walking
- Orienteering
- Rock Climbing
- Ropes Course
- Zip Wire
Leadership
Residential leadership courses are demanding and intensive in order to challenge and stimulate in a co-operative environment. Participants are presented with unique problem-solving situations that develop skills transferable to the workplace: communication, co-operation, trust, conflict resolution, leadership influence and confidence.
The outdoor learning experience encourages full group participation and introduces powerful learning opportunities such as problem solving exercises and initiative tasks. Each activity takes account of team roles, group dynamics and learning styles in order to elicit discussion on key lessons such as mutual support and the importance of accurate information.