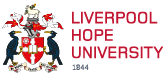 Fieldwork and research
As a central location for research particularly in the fields of environmental and biological studies, Plas Caerdeon is a practical base for a range of research. Based in beautiful surroundings, it's also a great place for art workshops. Schools and colleges are also welcome to use the centre for fieldwork trips.
Academic research
As a central location for research in the academic areas of environmental and biological studies, the Centre offers a practical base for secondary school course work through to undergraduate dissertation and professional research.
The Arts
With spectacular surroundings, Plas Caerdeon is ideal for art workshops, both within its private woodlands and the surrounding area. As a result of strong academic connections, Plas Caerdeon hosted the international artists' workshop, 'Cyfuniad', welcoming artists from the Bluecoat Gallery, Liverpool, Oriel Mostyn Gallery in Llandudno and Triangle Arts Trust, London. Artists came from Brazil, Indonesia, Singapore, Zimbabwe, Nigeria, South Africa, India, Japan, the Caribbean, Senegal and the UK. Pieces from the workshop remain on display to inspire visiting artists.
With a wealth of traditional and contemporary local musicians, Plas Caerdeon is an ideal venue for music workshops, taking advantage of well-established annual music festivals in nearby Barmouth, Llangollen and Session Fawr, Dolgellau.
Historians, poets and creative writers will appreciate the link with renowned guest Charles Darwin, as he contemplated his latest version of 'The Origin of Species' in 1869. Local landmarks and architecture provide interesting subject matter for discussion, reflection and creative thinking.
Fieldwork
From sixth-form course work to academic research, Plas Caerdeon is the ideal base for fieldwork. The Centre's geographic and cultural location boasts a wealth of research opportunities.
Right on the doorstep at Plas Caerdeon are beautiful sandy beaches, rocky shores, rugged mountains, rivers, woodlands and forests. Cader Idris, towering above the Mawddach estuary, is the focal point of the area, with its stunning mountain and sea views. Harlech Castle and the picturesque Italianate architecture of Portmeirion are nearby, as are slate caverns, the Ffestiniog Narrow Gauge railway, and the Centre for Alternative Technology.