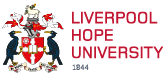 Sixth formers
Depending on the time of year, our libraries have different opening hours. There may also be visitor access restrictions in place around the assessment and examinations periods in April and May so please check before visiting.
Access to our services and libraries remains restricted to external users. Please email askalibrarian@hope.ac.uk to ask about Sixth Form access.
This pages provides advice for Heads of Sixth Forms and sixth formers about access to The Sheppard-Worlock Library at Liverpool Hope University.
Teachers who have either a group or individual sixth former who would benefit from having reference only access to the library should contact Philippa Williams, Education Faculty Librarian to discuss available options and support.
A library tour and introduction can be arranged.
Individual sixth formers can apply to join the library, by following the process detailed below.
Complete the 6th formers application form
Ask your school to stamp your application form
Return completed and stamped form with a Passport size photograph to The Sheppard-Worlock library
Your application form will be processed
You will be notified by email that your card has been posted to your home address
Please note that you won't be able to use the library until you receive your card.
Once you have your card you will need to bring it with you each time you want to use the library, as we have a no card no access policy.
If you have queries please contact Philippa Williams on 0151 291 2079.
Please read the Sixth Formers handout for more information about access for Sixth formers.