Coming back to Hope Park was made even more special for a group of Alumni, after not being able to travel for two years due to the pandemic.
Rose Kane and Kevin Roberts made the much-anticipated trip over from Tampa, to visit their Alma Mater, and joined friends Debbie Lawrence, Liz Williams, Karen Bagshaw and Peter Durant for a tour of the Childwall campus.
The group studied at S. Katherine's College during the early to mid-1970s and have remained firm friends ever since.
During their visit to Hope, the group explored the transformed campus, stopping at the HCA accommodation and Sheppard-Worlock Library. They described sharing fond memories of their time living in the HCA halls and having their meals together in the large dining room, which was once located in what is now the ground floor of the Library.
The Hope alumni described spending many an evening queueing to use one of only two telephones on campus to speak with family and friends. They would all eagerly await letters from home and congregate around their pigeon holes in anticipation.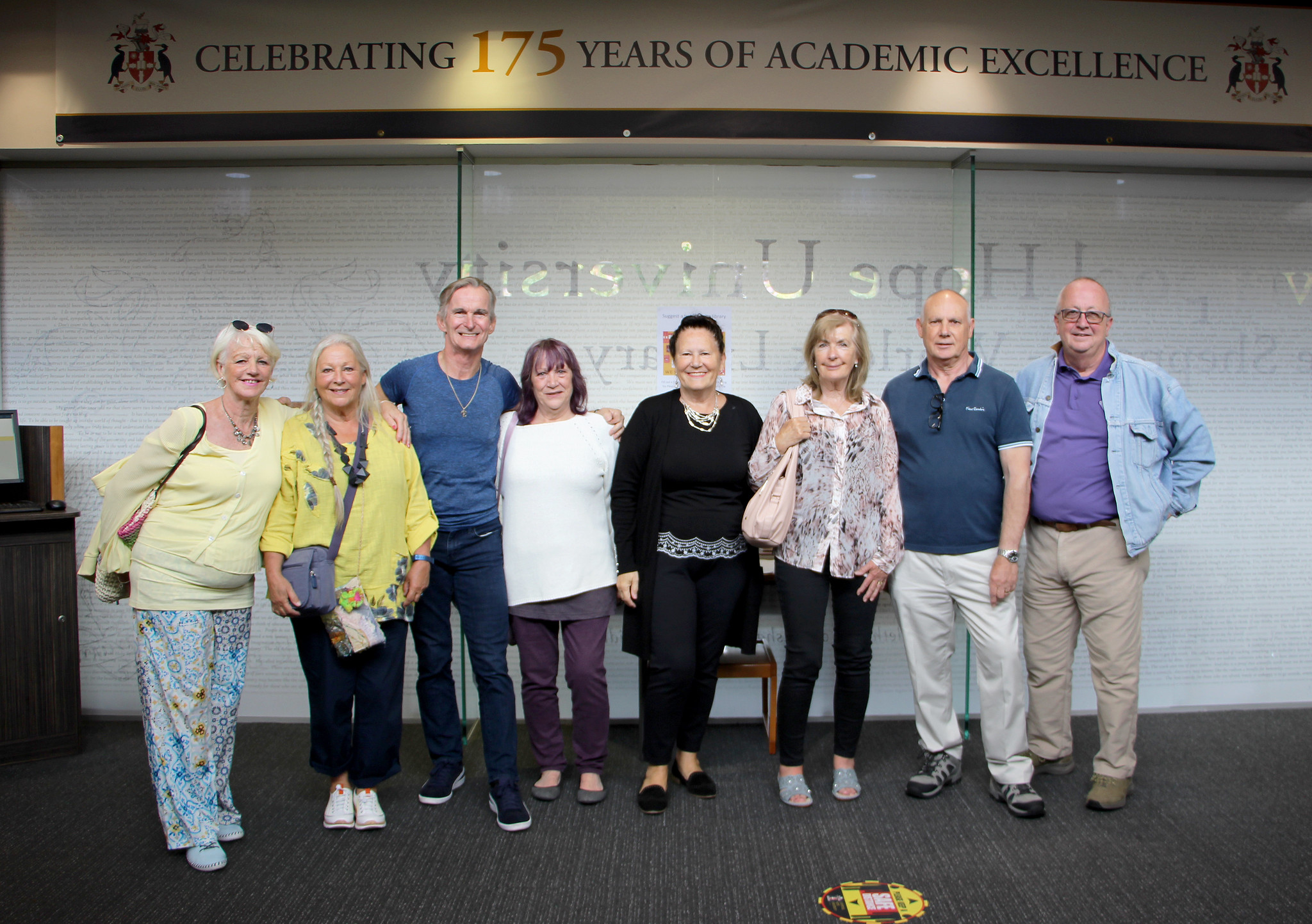 As well as their former residence, the group were shown round some of the newer additions to the campus, including the Health and Sport Sciences Building and the running track, which was of particular interest to Rose, Kevin and Debbie, who all studied PE. They also took in the stunning Literary Rose Garden, which was in full bloom in time for their visit.
A special thank you to Hope alumnus and former Students' Union President Anton Walker for bringing the group to campus.