A summer research project inspired graduate Frantzeska Zerva to change the direction of her degree and walk away with a best performing student award.
After studying Special Educational Needs (SEN) and Psychology for two years, Frantzeska decided to embrace her passion and switch to single honours SEN in her final year of study.
The gamble paid off, and in Wednesday's Graduation Prize Ceremony, Frantzeska was awarded the School of Social Sciences Prize for the Best Performing Student in Disability Studies in Education.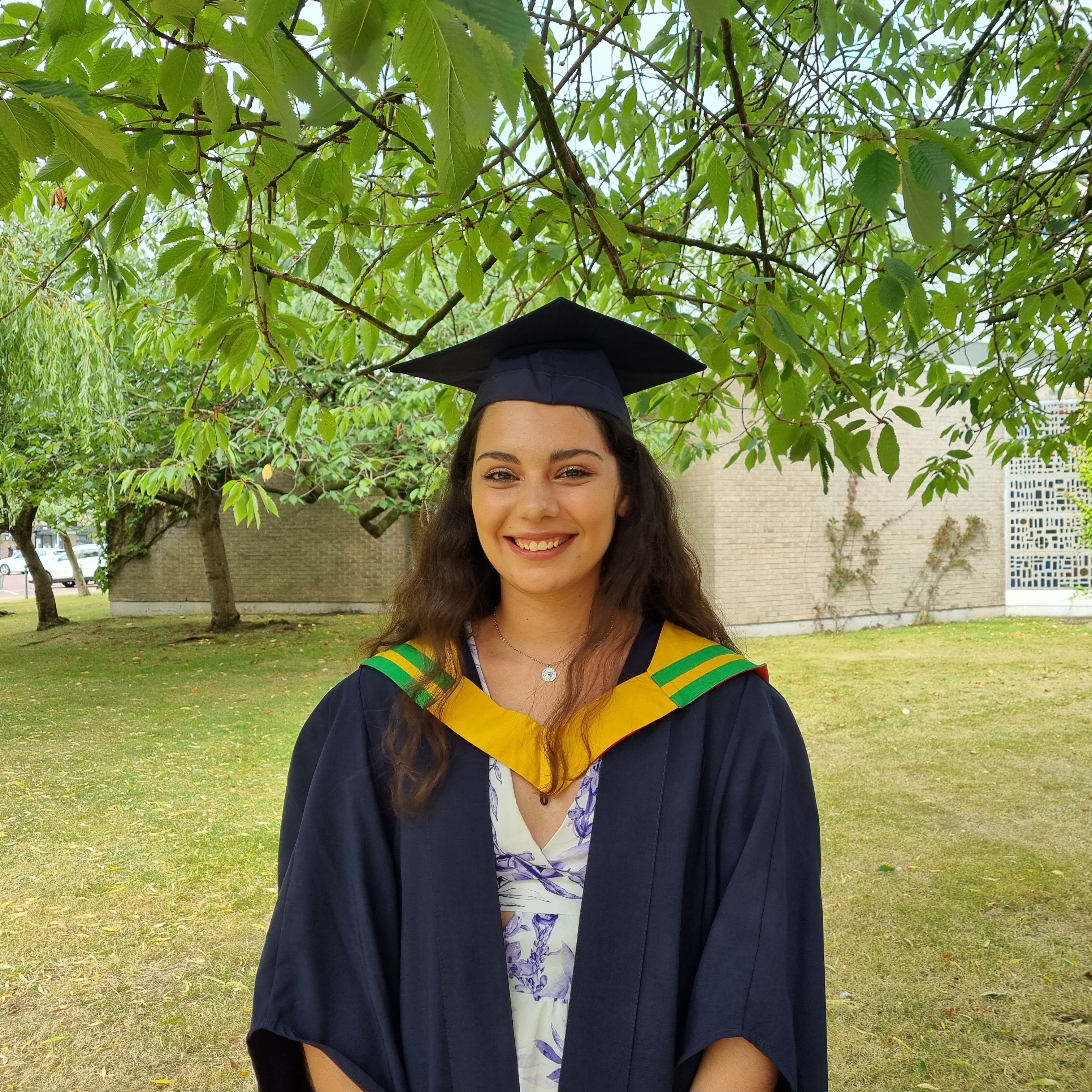 Speaking about the recognition, Frantzeska said: "My proudest moment has been finishing university with a first class degree and being awarded the prize, particularly as I have always struggled with feeling 'worthy'.
"My tutors' generous advice, reassurance, and encouragement has played a catalytic part in shaping the person I am today.
"Prior to enrolling in an undergraduate course at the National and Kapodistrian University of Athens in 2018, I had been thinking about applying to Liverpool Hope for quite a while, but ultimately refrained from doing so as it seemed rather unrealistic at the time.
"I soon came to the realisation, however, that the extensive range of subjects in conjunction with the widely praised teaching provided by the staff at Hope would afford me the education I longed for.
"The support I received from the Disability Studies department has been tremendous both in academic terms and in terms of my wellbeing. Knowing that we would be able to face whatever obstacle came my way together, gave me an unmatched feeling of safety in these rather uncertain times."
"The course the Disability Studies team has put together inspires a profound love for learning, activism, and sociopolitical change, and through a range of assessments, students have the opportunity to creatively engage with such issues and work towards raising awareness in a critically informed yet accessible manner."
Outside of her studies, Frantzeska pursued her interest in the field through her role as Co-President of the Disability Studies Society. Alongside fellow students, she worked towards tackling discrimination and making the University as inclusive and environment as possible.
Following Graduation, the passionate student will be returning to Hope in October to undertake a Masters in Disability Studies.