A unique Social Work degree programme is recruiting applicants exclusively from under-represented communities.
And there's still time to apply for September's start date.
The forward-thinking course - Black Access to Social Work - a Route Into the Profession for Diverse Communities - is being run by Liverpool Hope University in conjunction with Liverpool City Council.
Spearheaded by the Lord Mayor of Liverpool Anna Rothery, it's an extension of Hope's existing BA in Social Work, with 15 extra spaces created for those from Global Majority groups and who currently live in the Liverpool city region.
What's also unique about this Black Access to Social Work pathway is that students will be assigned a Black mentor - a professional social worker who hails from a diverse community, the majority of whom are employed by Liverpool City Council.
Students will have regular meetings with their mentors and these experienced social workers will be on hand to offer guidance and support when students need it most.
Professor Michael Lavalette, Head of Hope's School of Social Sciences, explains: "There's a marked under-representation of social workers from diverse communities in Liverpool. And through this partnership with Liverpool City Council, we're opening new routes into this exciting and important profession.
"This initiative is about breaking down barriers for those who want to make a real difference in the community."
Toxteth-raised Lord Mayor Anna Rothery - the first Black Lord Mayor in the history of the city of Liverpool - says the scheme could stop members of the Black community becoming 'eternal students' - excelling academically but still unable to secure employment in the city.
She adds: "This has never been about ability within the Black community - it has always been about accessibility. There's no doubt in my mind that anybody, given the right alignment of opportunities and support, as I've been given, can achieve anything."
Discussing the use of existing social workers from diverse communities as mentors, Cllr Rothery adds: "These mentors understand the journey, the barriers, and the challenges they faced and navigated themselves coming through the system.
"They can guide our students through these issues.
"And the one fundamental thing I've learned over the years is that our failure to enhance opportunities for Global Majority groups stems from perpetually using the same model again and again.
"This new project is an opportunity to significantly change the way we do things."
One of those mentors is Amaka Ibuzo, an experienced member of the City Council's Fostering Service team.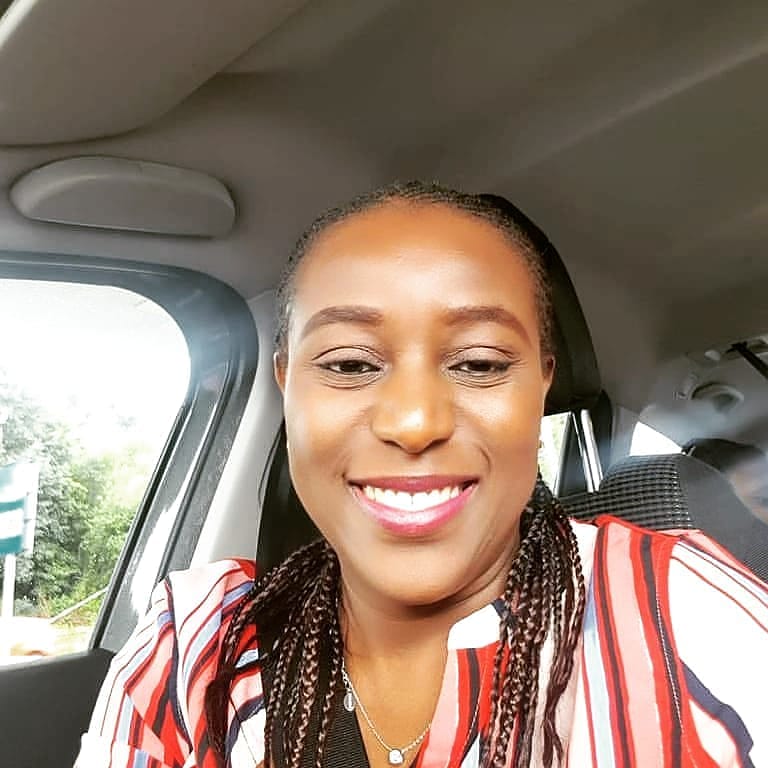 And Nigeria-born Amaka, 43, says her involvement in the project is about putting her money where her mouth is.
She explains: "I am hoping that having a Black mentor will enable Black students to be open about any fears or insecurities they have regarding race and their practice.
"This is something which is very much needed. At first, the sceptic in me worried that this was a knee-jerk reaction to the Black Lives Matter movement, or a box ticking exercise.
"But having worked with the team behind Black Access to Social Work, I know that's not the case. We're finally doing something about Black social workers feeling unsupported.
"I like the idea of putting my money where my mouth is. That's why I'm here. I want to make sure this is done right."
According to Office for National Statistics (ONS) census data from 2011, 18.6 per cent of residents in Liverpool classified themselves as 'not White British and Irish'.
Meanwhile 11.7 per cent of Liverpool City Council social workers are from diverse communities.
Professor Lavalette adds: "There's a big discrepancy between the large Black population we have living in Liverpool and the number of Black social workers employed in the city, and this is what we want to address.
"The University already has strong links with Liverpool City Council, as our students complete work experience placements across a range of statutory services, which include those within Liverpool City Council.
"We know this scheme is going to make a big difference."
** To read a full FAQ about Black Access to Social Work - a Route Into the Profession for Diverse Communities, including details of how to apply, head here: https://www-hope-ac-uk.ezproxy.hope.ac.uk/news/allnews/black-access-to-social-work---an-faq.html
** There will also be a Webinar discussion about Black Access to Social Work - a Route Into the Profession for Diverse Communities taking place online on Wednesday June 2nd.
For full details of how to register for that event, head here:
https://your.hope.ac.uk/form/blackaccesstosocialwork