MEET the unique mentors on a mission to train more social workers from Black and Global Majority communities in Liverpool.
Liverpool Hope University is readying to launch a forward-thinking expansion to its BA Social Work degree, with a programme designed to get more social workers from Black and Global Majority groups employed in the profession.
It's called Bridging the Gap - and it's a route into social work for a huge range of communities that aren't adequately represented in Liverpool's social work teams.
That includes Black, Asian, Chinese, Bangladeshi, Indian, Pakistani, Black African and Black Caribbean communities - and a whole lot more besides. It's open to anyone living in the Liverpool City Region Combined Authority, which incorporates the councils of Halton, Knowsley, Sefton, St Helens, and Wirral.
The University has created 15 extra spaces on Hope's Social Work degree programme exclusively for Bridging the Gap applicants.
And one of the key elements of the Bridging the Gap route into social work is that undergraduates won't just complete a work placement with the City Council, they'll also be assigned an experienced 'mentor' - a social worker from a Black and Global Majority community who is already working on the front line for the Council.
The idea is that the mentors can use their wealth of knowledge to guide students on their own career pathways.
And here we chat to some of these mentors - as they reveal the journeys that led them down the road to helping others in the city.
Maleka Egeonu Roby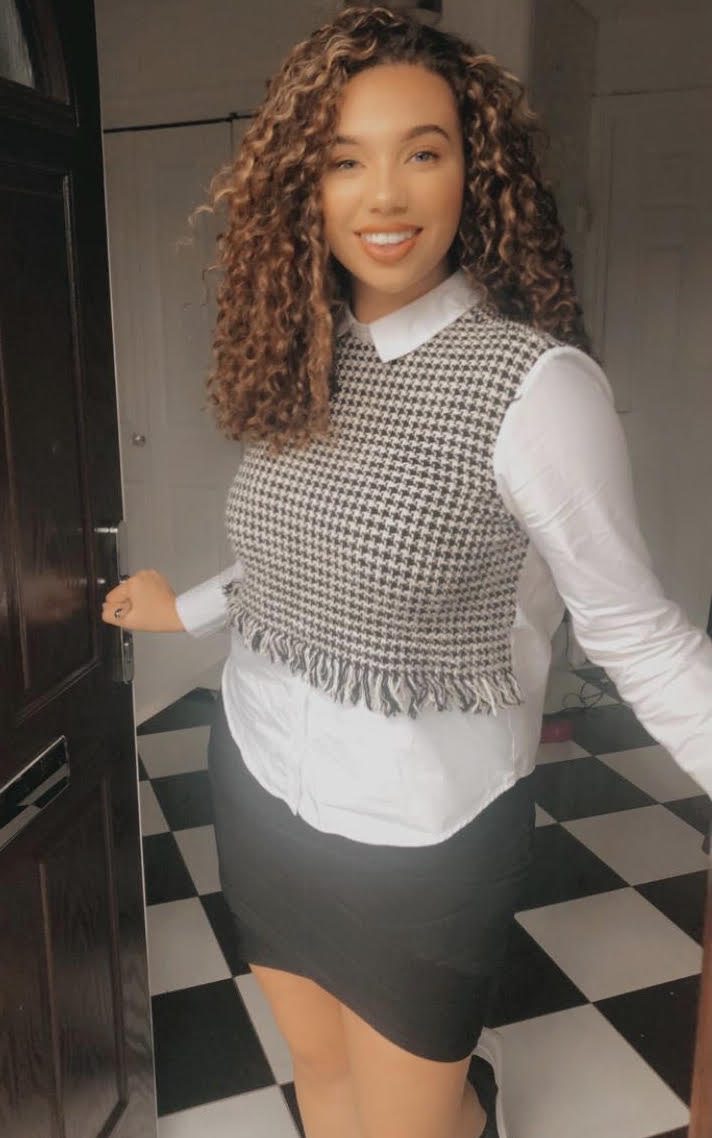 "Nothing equates to the satisfaction of being a social worker - nothing."
Growing up in Liverpool's inner-city Toxteth region, Maleka's family fostered many young people who found themselves in need.
What was striking to Maleka, even as a young girl, is that despite the children coming from lots of different backgrounds, and had varied cultural needs, all of the social workers that arrived at her house were white.
Fast forward to 2020, when Maleka, 27, first took up a role as a social worker with Liverpool City Council, she felt as if she'd somehow 'closed the circle' on her ambition to try and redress the imbalance she first noticed all those years ago.
Maleka - who works as an Adult Services social worker in the Council's Central Team, covering everything from learning disabilities to homelessness and drug and alcohol misuse - explains: "My grandmother was a foster carer for two decades and I saw first hand the positive impact you can make on the lives of young people. I was always fascinated by it.
"The majority of the children we fostered are still in touch with our family, and still refer to my grandmother as 'nan'.
"A lot of the children we fostered were black. But the thing I noticed most back then was that both our social worker, as a family, and the social workers of the children, were always white.
"We had African children with certain cultural needs, such as certain foods important to their religion, but when the children were placed with us, we were never given information about these needs - what their diet might look like, how you need to maintain Black children's hair differently.
"My nan, of course, knew all about the differences.
"But this is one of the key reasons I wanted to become a Black social work practitioner. And it now feels as if I've completed an important circle.
"There are currently just a handful of Black practitioners within Liverpool City Council's Central Team. To me, that's something that should be addressed. Representation matters. And we need more black people applying for these posts so that they can progress into more senior roles."
Maleka - whose mum and dad are mixed-race and who says her lineage goes back to Nigeria and Jamaica - initially studied for a degree in Health and Social Care with Rehabilitation at the University of Central Lancashire (UCLAN).
A placement at UCLAN as part of her course led to her working with a young woman who became disabled due to a car accident - a role Maleka would go on to take-up in both a full and part-time role for a number of years, facilitated through an agency.
And then Maleka completed a Master's in Social Work at UCLAN in 2018, with help from a bursary from Social Work England.
She went on to work for Lancashire County Council before joining Liverpool City Council at the beginning of January 2020.
But it has not been plain sailing - with Maleka having been diagnosed late with dyslexia and dyspraxia.
She adds: "I've got experience of the general 'life stress' that comes with going to university, which I hope to be able to use to help others as a mentor.
"I didn't have an affluent family. I had to work during my studies. I also lost my car in the Liverpool Echo Arena car park fire, while also trying to juggle placements, a part-time job, essays, and commuting to university!
"I was struggling. And at the time the only advice I was given was to drop out of the Master's and defer for a year. I wasn't going to do that, being so close to the finish line.
"In the end, I spoke with the Kuumba Imami centre in L8, who put me in touch with The Lord Mayor Anna Rothery, who referred me to the Sheila Kay Fund, where I was able to access financial support. That little bit of help was massively significant - it made all the difference.
"And it's these experiences that will guide me as a mentor for undergraduates, too, as I hope I'll be able to advise students if they go through similar struggles."
Maleka says she's faced no discrimination as a Black practitioner, with her white colleagues embracing the Black Lives Matter movement, especially her team leader.
The Council also recently launched the 'Race Equality Taskforce', which Maleka says is 'another step in the right direction' but adds: "There's still work to be done if we're to see measurable changes."
Perhaps even more important is Maleka's enormous enthusiasm for the job. So what can Hope students look forward to?
Maleka says: "The best part of my week is going to see the service users, working on a close, personal level with individuals. You witness all the small wins that you've supported people to achieve. Nothing equates to that satisfaction - nothing. I've been personally named in a funeral eulogy, which was enormously important for me.
"The improvements you can make to people's lives also help to improve the wider society.
"And don't forget that social workers are on the front line of Covid-19 care, too. Every individual who has care and support needs in hospital is discharged from the NHS into our care. All in all, the light shines brightly over any dark days we may have."
Yvonne Griffin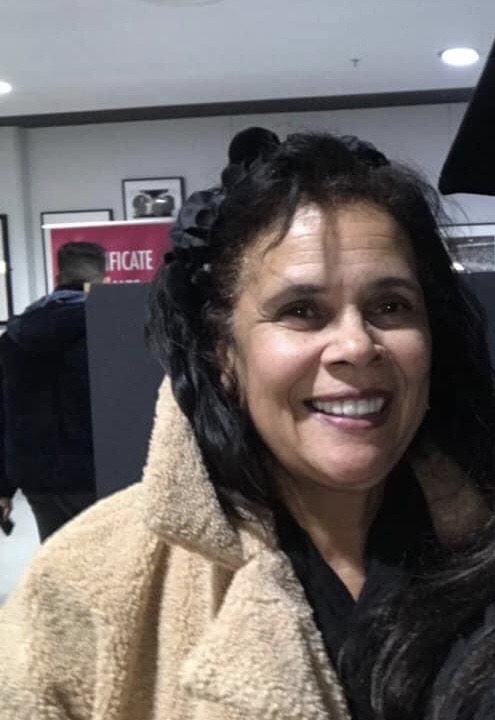 "We're here to empower families, from all cultures, to help themselves."
Experienced social worker Yvonne is a former Team Manager in Children's Services for Liverpool City Council.
And while she might be semi-retired, in her mid-60s, she still wants to help students in a mentoring role.
Yvonne, a mother of two and grandmother of three, grew up abroad but moved to Liverpool aged 10.
And because she came from a family who devoted their lives to helping others, it was only natural that Yvonne would do the same.
She explains: "My family over here were in a position to help people in the neighbourhood where we lived. My maternal grandmother also fostered a family member through his teenage years.
"And when I went back to America to visit my father's family, his sisters were also involved in a lot of activism for good causes.
"Working within the community just came naturally. I think when you grow up in a generous family you grow up to be generous yourself. You don't grow up to be selfish. When my mother passed, I heard all these stories about how she'd helped different people - but she'd been too humble to ever tell anyone about it."
Yvonne initially studied for a CQSW (Certificate of Qualification in Social Work) and Diploma in Social Work at The University of Liverpool before gaining a Master's degree in Crime Deviance and Social Policy from Edge Hill University in 1995. She also has a Diploma in Management Studies from Chester University.
And being a Black social worker in the 1980s was not without its challenges. There was also a Black Workers Group you could attend for support.
She reveals: "It wasn't just about the racism you'd encounter, but also the glass ceiling that acted as a barrier to progress. There was one incidence of racism, from when I first started work, that has always stuck in my mind.
"I was visiting an elderly Muslim man in an old folks' home and I found out they were making him pay for his food because it was Halal. Absolutely outrageous, disgraceful. I challenged it, demanded they give him a refund, and told them they needed to be meeting his needs.
"You had social workers who struggled with assumptions that, just because a family looked European, they were white - when in fact they identified as Black. You'd get comments such as, 'Well, they look white to me...'.
"Another time I was asked to leave a hospital room because the white nurse and the white doctors assumed I was one of the parents of a Black child who had been brought in to be assessed.
"And it's not about having 'thick skin' or being confrontational, it's about challenging things when you know they're wrong and allowing others to learn from those mistakes.
"As a mentor for other Black students, I want to be able to share some of this valuable knowledge."
Yvonne says she's keen to see more representation from the Black Community.
She adds: "It's about providing the appropriate support. And that's why I'm glad that Black social work students will have these mentors so they can talk through these issues, and to gain the confidence to talk about anything that might be affecting them."
And what other pieces of advice might she have for students?
She laughs: "You need a sense of humour in this job..
"My passion was safeguarding children, from all different age groups, and it's fair to say that while you see the best in people you also see the worst in people.
"You need to come into this job with eyes wide open - but they'll open further once you get on the trail, believe me. Yet it's also a very rewarding job. I've had young people contact me years later to let me know how they're doing, talking about babies and marriages.
"And it's hugely satisfying when you can engage with young people. For me, I was there to empower families to to support and help themselves, and also to protect children and young people, taking account of all the different cultural considerations - and also to be a positive role model as a Black worker."
Amina Saeed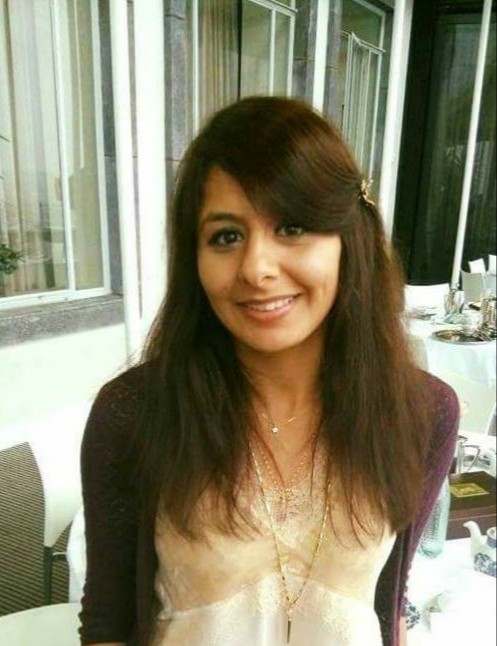 "We all have different barriers and challenges - and having a Mentor can only be a positive thing."
Amina has a unique dual role in the initiative - not only will she be overseeing the project, she's also a Professional Tutor in the School of Social Sciences at Liverpool Hope University.
Amina, a highly-experienced individual who's been employed as a Mental Health Social Worker within the NHS, among other roles, says her own personal experiences can help guide others.
Amina, who hails from Lancashire's Indian Muslim community, explains: "With this new course, we're meeting a need that hasn't really been catered for before.
"I've worked in a lot of different sectors and what I've found is that there are a lot of microaggressions, a lot of institutional practices embedded, without people consciously knowing their impact.
"Equally there's an element where if you're from a Black, Asian or ethnic minority group you think 'you know what, I'm going to keep my head down, get on with the work, and if I take on more and more work I might be more likely to get a promotion. But it's not a level playing field.'
"It's not necessarily a conscious thing - but it's a form of discrimination and these things do exist. It might be workplace bullying, for example. You might think, 'Is it because it's me, because I'm doing something wrong, or is this aggression a wider issue?'
"And, for me, that's why we need mentors - to guide people through these complex issues and scenarios."
Amina, who herself completed a Master's in Social Work at Hope, admits the Bridging the Gap course 'won't solve everything'.
But she adds: "It is, though, a key cog in the machinery of change.
"We want to help students across a number of key areas - from finances to advice on understanding the application process itself, for example for individuals who speak English as an additional language or where going to university is not the usual route taken.
"It's also about giving pastoral support to students, such as making sure they know where the prayer rooms are within the university or who to go to for support when struggling with an issue.
"The mentors will help students holistically in terms of their personal and professional challenges, but we'll also have a framework in place for a wide variety of student services.
"We all have different barriers and challenges that we face, personally, and having a Mentor can only be a positive thing."
Amina says that Hope is using the term 'Black' in the political sense - and wants to make clear the team does not want to alienate people from other diverse communities who might want to apply.
She adds: "We're trying to build links with the East Asian communities in Liverpool, for example, and the programme is inclusive of all minority backgrounds."
** How do I apply?
Bridging the Gap is open to anyone living in the Liverpool City Region Combined Authority, which incorporates the councils of Halton, Knowsley, Sefton, St Helens, and Wirral.
To apply for the Bridging the Gap route into social work simply email socialwork@hope.ac.uk in the first instance in order to express an interest. The Social Work team at Hope will then simply guide you through the process from that point on. Again, just email socialwork@hope.ac.uk saying you're interested in Bridging the Gap.
FOR A FULL FAQ, PLEASE CLICK HERE.