Guests are being invited to immerse themselves in a new art exhibition showcasing stunning work from Liverpool Hope University graduates.
The School of Creative and Performing Arts Degree show 2021 runs from June 26th to July 8th.
It can be viewed in-person at Hope's city centre Creative Campus.
And the Covid-19 pandemic means that it represents a more extensive collection of works than ever before.
Due to the fact that the 2020 Degree Show was cancelled last year, 2021's show will feature work from BA Design, BA Fine Art, BA Film and Visual Culture and BA Graphic Design students who graduated in both 2020 and 2021.
Dr Donal Moloney, Subject Lead for Fine Art, Design and Film and Visual Culture at Hope, says he's thrilled with the results.
He revealed: "This degree show has been the culmination of years of dedication, perseverance and creative energies focused on this pivotal moment in these students' development as Visual Artists and Creatives."
The Degree Show will kick things off on Friday June 25th at 1pm with a live online launch, including speeches and prize giving.
To see that virtual event, click here.
Meanwhile, to attend the in-person exhibition at the Creative Campus, you need to book a two hour slot on any of the days from Saturday 26th June to Thursday 8th July.
To do that, head to Hope's online Store and select 'Degree Show 2021' from the list.
It's been an extremely busy few weeks for the Creative Campus and its students.
Thursday June 24th sees the launch of Hope's Angel Field Festival, a 10-day extravaganza celebrating myriad art forms and which will see a host of performers taking to he stage.
The Angel Field Festival launches at 7:30pm on the 24th with a 'Storytelling Showcase' event, with live spoken-word and contemporary digital narrative-spinning from Hope's talented scribes.
To see the full line-up, and for details of how to secure tickets, head here. Remember that Hope staff and students can secure TWO free tickets per event by inputting the code LHAF21 when booking. Please ensure you bring your Liverpool Hope ID card with you to the event. Your guest does not have to be a member of staff or a student at the University.
Last month also saw a special 'Work in Progress' exhibition at the Cornerstone Gallery on the Creative Campus, featuring the work of second year Design students who had recently been involved in a live project called 'History in the Making', in conjunction with National Museums Liverpool (NML).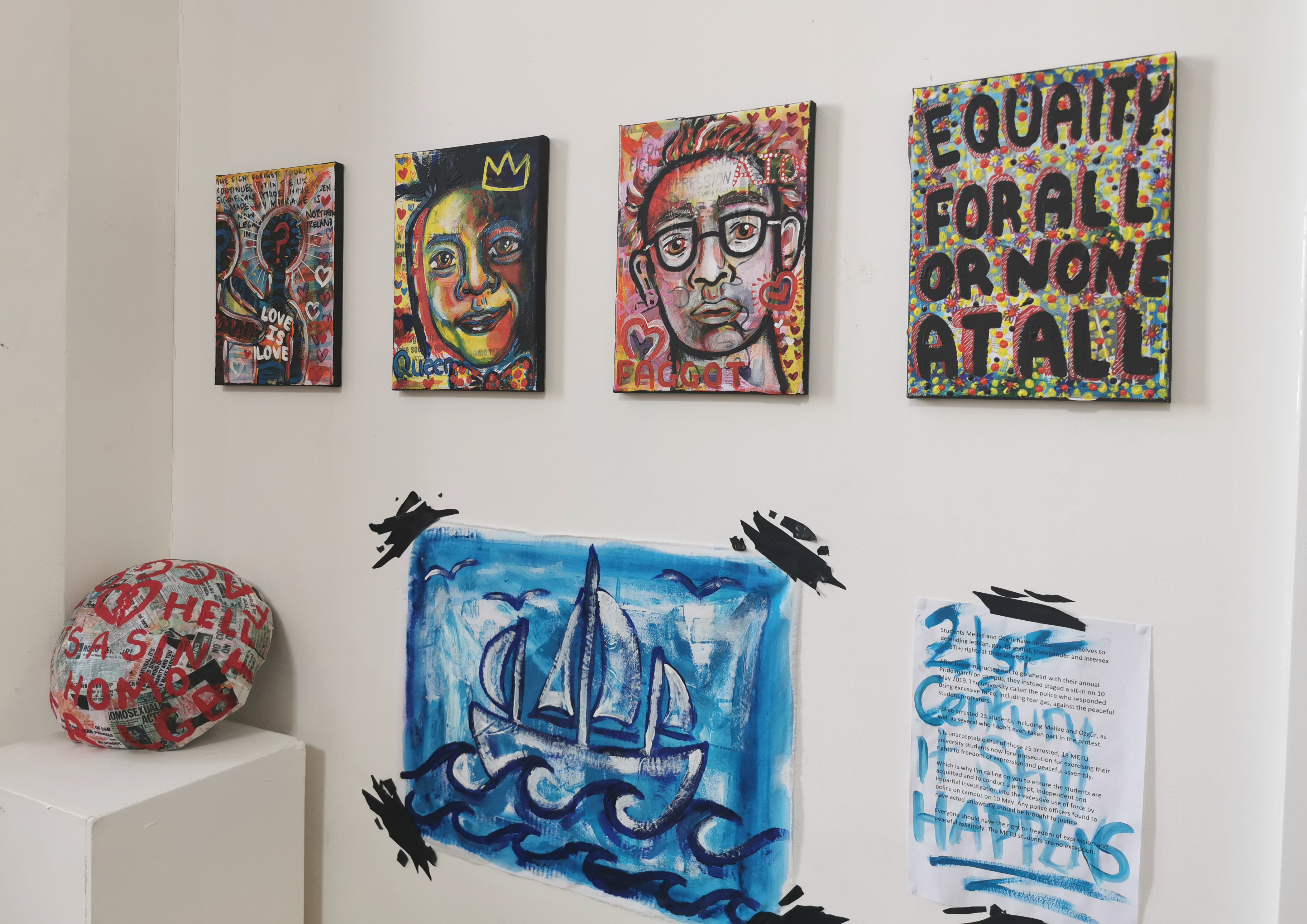 Jacqueline Scholes, Professional Tutor in Fine Art and Design, explained: "To launch the project students had the privilege to be invited to take part in an online handling session with curator Nicola Scott.
"Nicola gave a wonderful talk from the North Street Archive Warehouse, showing a fascinating range of objects, dating from the thirteenth to the twentieth century.
"Each object related to one of three themes – Identity, Communication and Remembrance.
"Over the past few months, during the national lock down, the students have worked hard to respond to these artefacts and histories, developing ideas and creating an online portfolio."
Nicola also selected a number of students - Lindsey Rutter, Shuv Light, Bethan Machell, Tesni Morgan-Powell, Marta Maciuszak - to take part in the exhibition 'Past, Present, Future: Celebrating Craft' at The Walker Art Gallery.
Jacqueline adds: "For many students the NML Project goes on to inform ideas for their self- directed project. Amongst the work on display you will see exploration in textiles, metal and ceramics, which come together to form a body of personal work, which develops their creative strengths, skills and aesthetic, ready for their 3rd year."
Meanwhile, away from the Creative Campus, Hope is also delighted to have student work on display at Liverpool's historic, city centre Bluecoat Display Centre.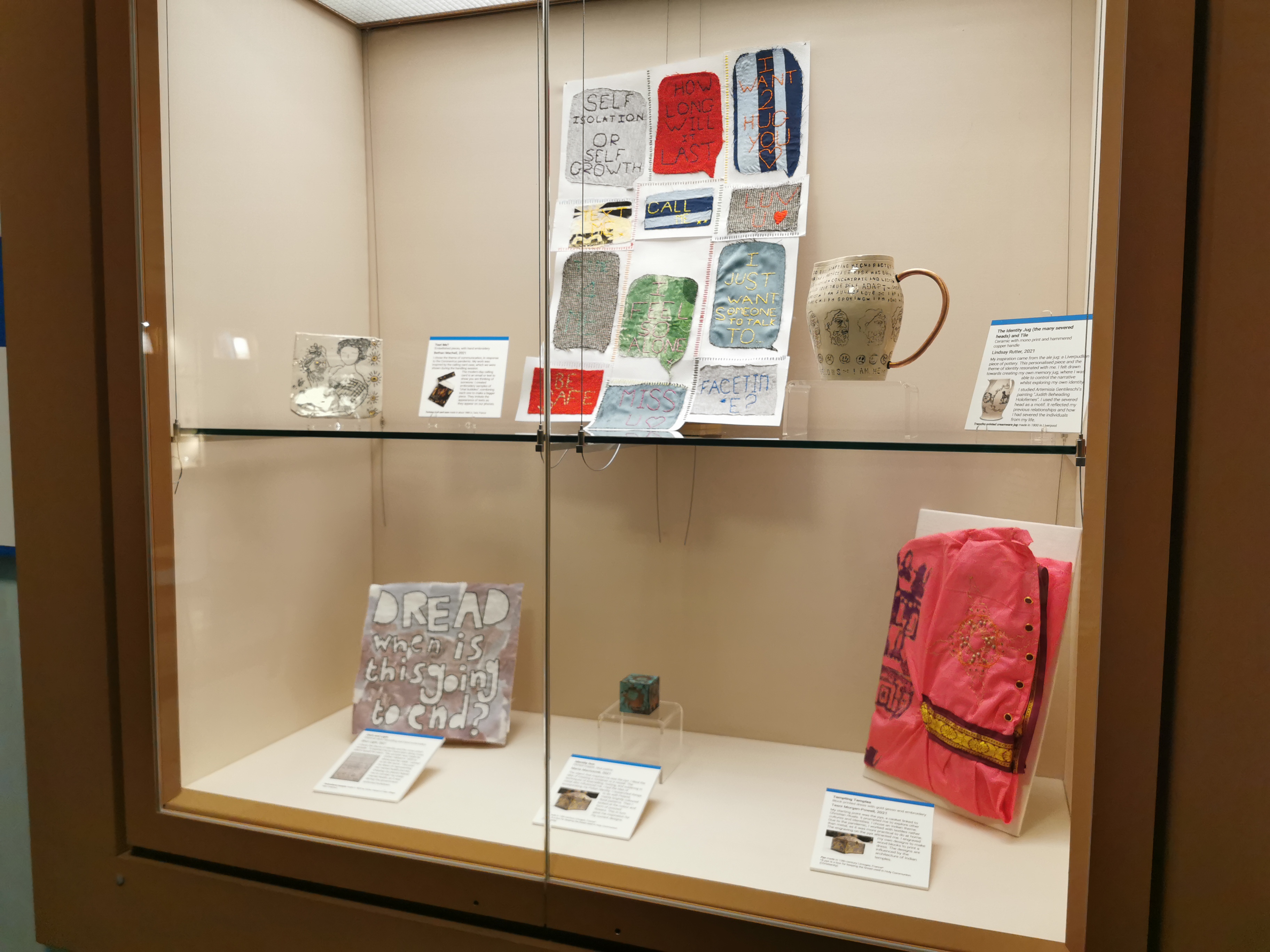 The five students have experimented with surface texture and form, working across a range of disciplines including textiles, ceramics, metalwork and jewellery, having also been inspired by a visit to Blundellsands beach, located just north of Crosby on the Sefton Coast.
Those talented students are Sinead Coyle, Kathryn Keane, Sarah Kirk, Andrew Lawrence and Jenny McArdle, and you can read all about the display here.