Liverpool Hope University's Gaelic Athletic Association (GAA) sides held an emotional minute's silence this weekend in memory of murdered schoolteacher Ashling Murphy.
Ashling was killed earlier this month while jogging on the banks of the Grand Canal in Tullamore, Co Offaly, Ireland.
A talented musician, Ashling was also a member of the Kilcormac and Killoughey GAA club, where she played 'camogie', a form of hurling featuring female athletes.
Bronagh McGuinness, Hope's Ladies captain, helped to organise the tribute, which took place at the weekend ahead of Hope's match with Liverpool John Moores University (LJMU).
She said: "We wanted to show that we stand in solidarity with all victims of violence.
"We have always had a big rivalry with John Moores so it was important to show unity between both teams and stand together to show our support. Both of our men's and women's team felt a sense of both grief and anger towards Ashling's death so we also felt it was important to highlight these emotions and show support for whoever may struggle with their mental health at this difficult time.
"At home in Ireland many tributes were paid across the nation and all teams were eager to show that although we may not be at home, we still stand in support for the fight against gender-based violence."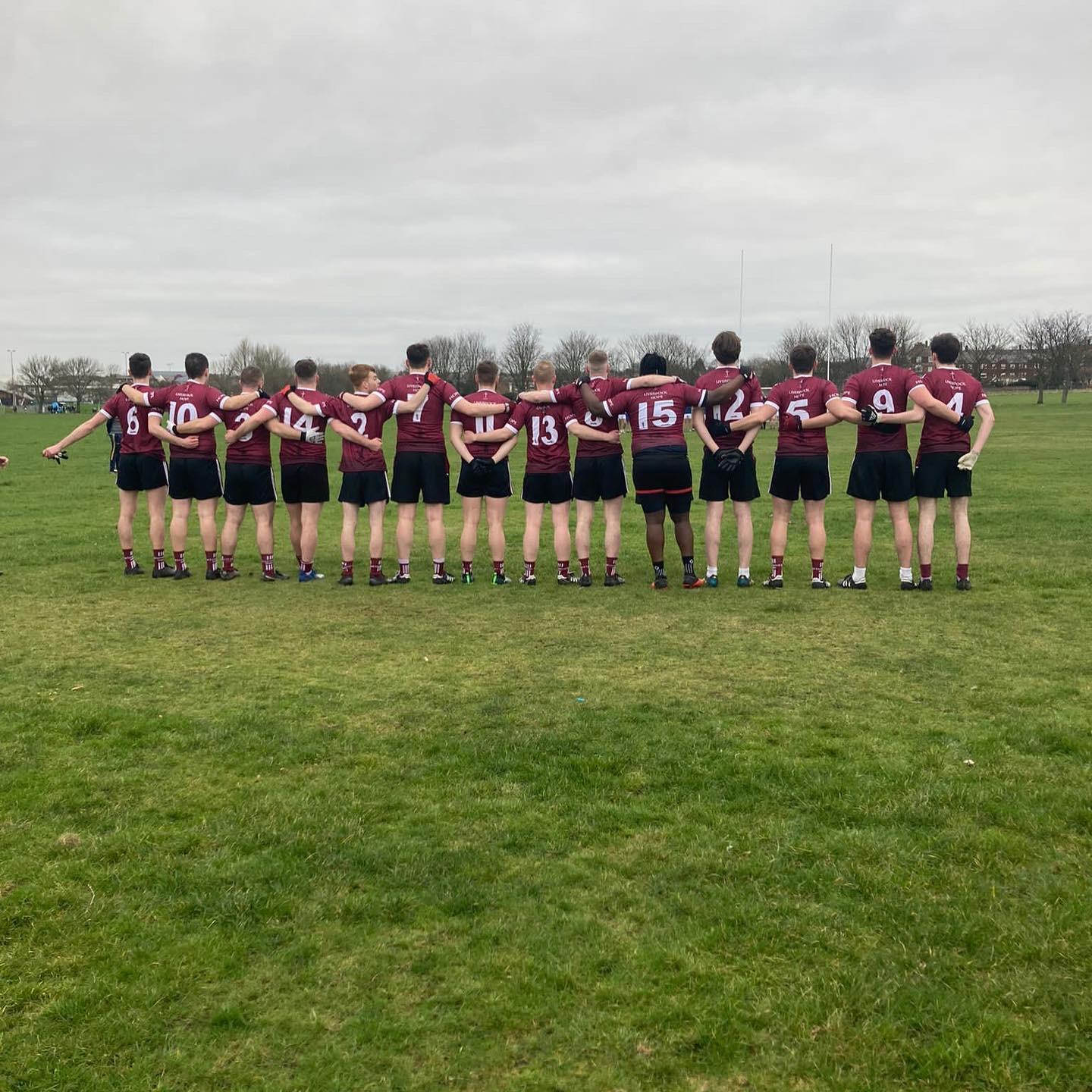 Brendan McKey, captain of Hope's men's team, added: "Before each match, the players observed a minute's silence to remember Ashling Murphy. They stood together in solidarity against violence perpetrated against women and dedicated Ashling's playing number, 23, in honour of her. Rest in peace, Ashling."
Ashling's funeral was held last week and was attended by hundreds of well-wishers.
Josef Puska, 31, has been charged with her murder and has been remanded in custody.
In the ladies' match, LJMU narrowly won in a close 2-9 to LJMU, 2-8 to Hope tie. In the men's game, the scores were LJMU 7-14, Hope 3-1.