A 19-year-old student dubbed the 'youngest senior manager in British football' is celebrating an eye-catching move to a Welsh Premier club.
Young Jordan Hadaway is a second year student at Liverpool Hope University, studying Sports & PE combined with Special Educational Needs
He made headlines across the world last year after being appointed boss of Caerwys FC, a team in the fifth tier of Welsh football.
But now Jordan has left his role as manager of Caerwys to become a First Team Assistant Coach with Welsh Premier outfit Cefn Druids - the oldest club in Wales and which competed in the preliminary rounds of the UEFA Europa League in 2019.
The role will see Jordan studying for his 'UEFA A' coaching badge - which puts him on a level playing field with Derby manager Wayne Rooney, 35.
Meanwhile Everton FC fan Jordan, from Holywell, North Wales, will also run soccer clinics with Spanish giants Real Madrid, having first been employed by them last summer.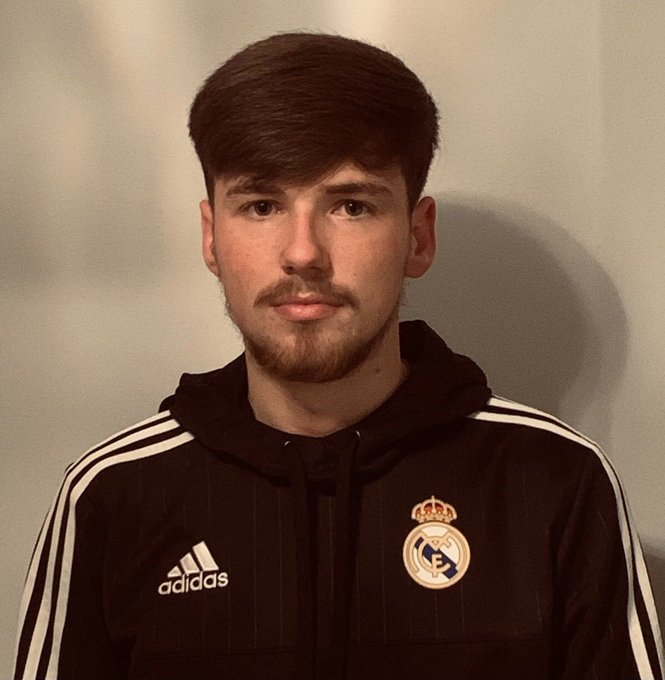 Speaking about his astonishing early career in the game, he laughs: "I sometimes have to remind myself that I've not even turned 20 yet, and I realise I need to stay grounded, listen to advice and carry on learning.
"But despite my age I always feel confident about being able to earn the respect of the players through my approach to coaching.
"The new role at Cefn Druids is one I couldn't turn down.
"I loved my time at Caerwys and I will be forever grateful for them giving me my first senior managerial job in football.
"But with the greatest respect in the world, I'm jumping five tiers to move to the Welsh Premier and it's something of a dream come true."
Jordan has joined Cefn Druids as an Assistant Coach for the First Team but head Coach of the newly formed Elite Development Squad (EDS) and says he's already receiving regular and encouraging phone calls from the likes of former Wales international striker Robert Earnshaw as well as former Premier League manager Nigel Adkins.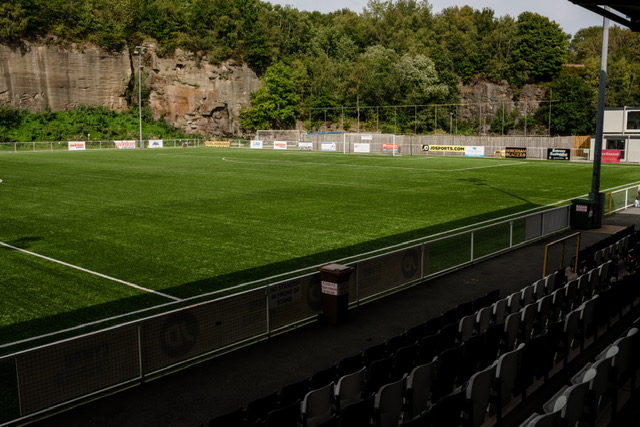 He adds: "It means I'm a first team coach, and I'm also the Manager of the new Elite Development Squad overseeing the development of players aged between 17 and 21
"And it's my job to develop players, including trialists, so that they're able thrive in the first team."
Jordan's appointment comes amid ongoing investment and reinvigoration from forward-thinking Cefn Druids Chairman Des Williams, who last summer also installed Bruno Lopes as manager - with Lopes previously head coach at Portuguese Primeira Liga side Portimonense and their highly successful U23 side
Jordan, who will work alongside highly influential Assistant Manager Jayson Starkey, adds: "Bruno plays incredible football, he's extremely knowledgeable and he's changing the culture of the club. So it's a real honour to be working with him.
And, for me, it's an opportunity to take a step back from being the Manager, as I was at Caerwys, and to watch and learn from other professionals.
"Seeing the level of analysis that gets done in terms of the opposition has been a real eye opener, including the detail on precise movements of individual players.
"And I'm extremely excited to be able to develop the way that I work, too. There's no doubt it's going to be a big challenge but it's one I'm going to give my all."
Chairman Mr Williams says Jordan can help the club in their Elite Player Performance Plan (EPPP) drive - a long-term strategy with the aim of developing more and better home-grown players.
And he insists Jordan's age is no barrier to success either.
Mr Williams explains: "I looked at our academy and realised we had no pathway, no structure, for coaches to be able to learn the DNA of the club and then, over a period of time, step up to become a first team coach, or even a head coach.
"And because Wales is a smaller nation with a smaller pool of talent, finding good quality coaches is really, really tough.
"Jordan's name cropped up as being a young up-and-coming coach operating in the lower tiers of Welsh football. We watched him and realised he fitted the mould of what we were looking for.
"We need a young coach with fresh ideas and Jordan is being given a chance with our new Elite Development Squad (EDS), so that we have a DNA that goes all the way from the first team right the way through the different squads.
"It's a big challenge and responsibility for Jordan. And I believe Jordan is the right person for the job.
"Our pathway will be to mentor him through his UEFA A Licence and hopefully, in three years, he'll go for his Pro Licence - making him one of the youngest Pro Licence holders in the UK.
"Jordan is also something of a trailblazer. Because if he's a success, all of the academy coaches will follow the same path."
And as for Jordan's age, Mr Williams adds: "I have no concerns at all. None. We have to trust in youth.
"Using a football analogy, if he's good enough he's old enough."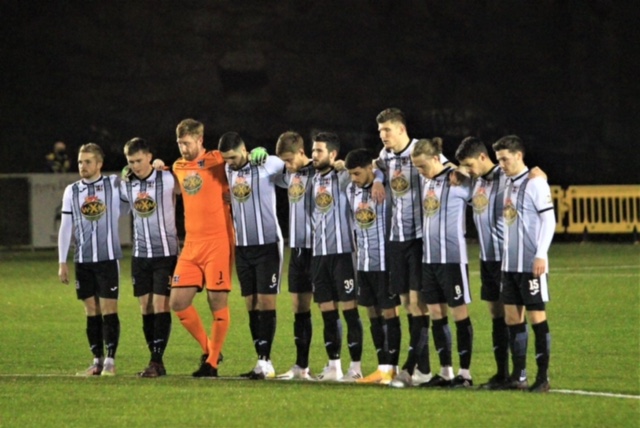 Incredibly, Jordan still finds the time to be a full-time student - where he's in the second year of his degree at Hope.
And despite rising through the ranks of Welsh football at such a record-breaking age, Jordan still sees a future where he's a primary school teacher, not an elite football manager.
He reveals: "I'll finish my degree as planned as I'm as dedicated to my studies as I am football."
As for his managerial style, Jordan says you're unlikely to see him throwing teacups in the dressing room. He adds: "I've seen managers lose the plot in the dressing room, throwing things around, but my style is the complete opposite of that - much more calm and considered.
"I just try to explain to the players precisely what I want them to do, rather than bawling and shouting at them.
"My coaching with Cefn Druids is going to have to change and adapt, because I'm jumping up the leagues, but it's going to be a great challenge."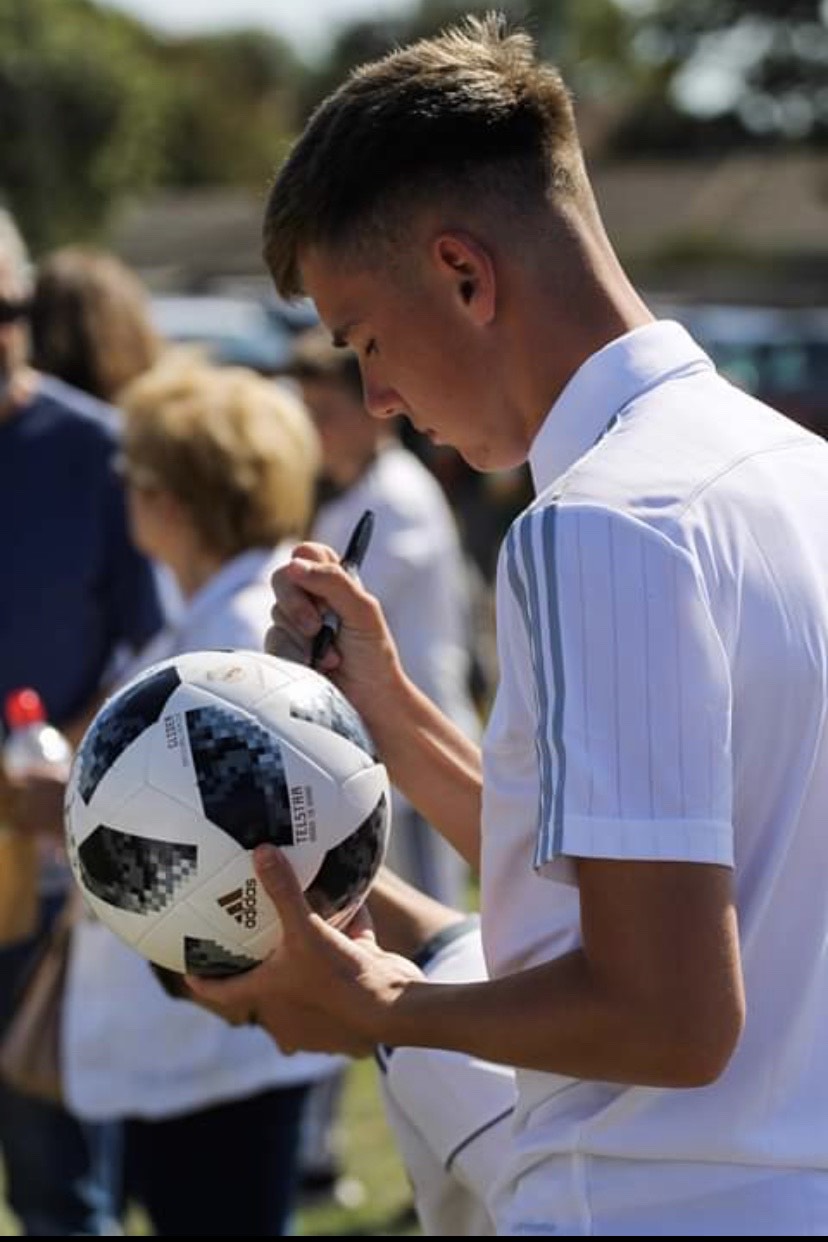 Further information
Jordan began life as a player - a full-back - with Cymru North side Flint Town FC's youth academy before making the move to Welsh National Premier side Holywell Town FC.
But having seen first team chances diminish he quit playing at 16 and focused all his attention on coaching - having first begun helping-out at clinics when he was 14.
He became Head Coach of Holywell's 'Community Programme' at 16 while getting his UEFA C licence and then took over an Under-6 team, overseeing their youth structure.
By 17 he was on the coaching staff for Holywell's first team while also looking after a group of more than 160 kids.
And at the beginning of 2020 he moved to Caerwys FC to become senior first team manager… also after having just finished his BTEC Extended Diploma in Sport.
A UEFA B Licence followed and his exploits soon caught the eye of 34-time La Liga Champions Real Madrid.
2020 saw him invited to the Bernabéu Stadium to take part in a series of lectures and coaching sessions - and he'll be paid a salary to lead Real Madrid soccer clinics abroad - when Covid-19 restrictions allow.
Up until Jordan's appointment as manager of Caerwys in 2020, 'Britain's youngest football boss' was thought to be Jack Sullivan, who took charge of West Ham Women when he was 19 - a year older than Jordan.
There are other precedents, too.
In 2012, Dave Webber – a geography student at the time – was 19 when he took charge of Mid Wales League side Dolgellau Athletic.
And Wales also boasts the youngest ever top-flight manager - after 24-year-old
Niall McGuinness was placed in charge of Rhyl FC in 2016