THESE talented students have told of their excitement after being booked to perform at the upcoming Sound City festival.
And they've also revealed how studying at Liverpool Hope University has given them a valuable insight into the 'craft' of music production - as well as revealing the commitment needed to make it in the industry.
Seb Westwood, aka 'Dune Boy', and Anna Ho, aka 'ANN4HO', are both third year Music students at Hope.
They've both been picked to play at Sound City 2021, which takes place in Liverpool from Friday 1st to Sunday 3rd October.
It's an event that's been championing new music since 2008 and has attracted a string of big name headliners, such as Ed Sheeran, Royal Blood and Django Django.
Now Seb and Anna will showcase the skills that have been enhanced through their degrees as they contemplate a career rubbing shoulders with household names, too.
Seb, from Shrewsbury, Shropshire, describes his style as 'guitar-based indie rock and pop', and he's a big fan of acts like Paul McCartney, Neil Young and the late David Berman.
He's due to play Liverpool's famous Kazimier Stockroom venue.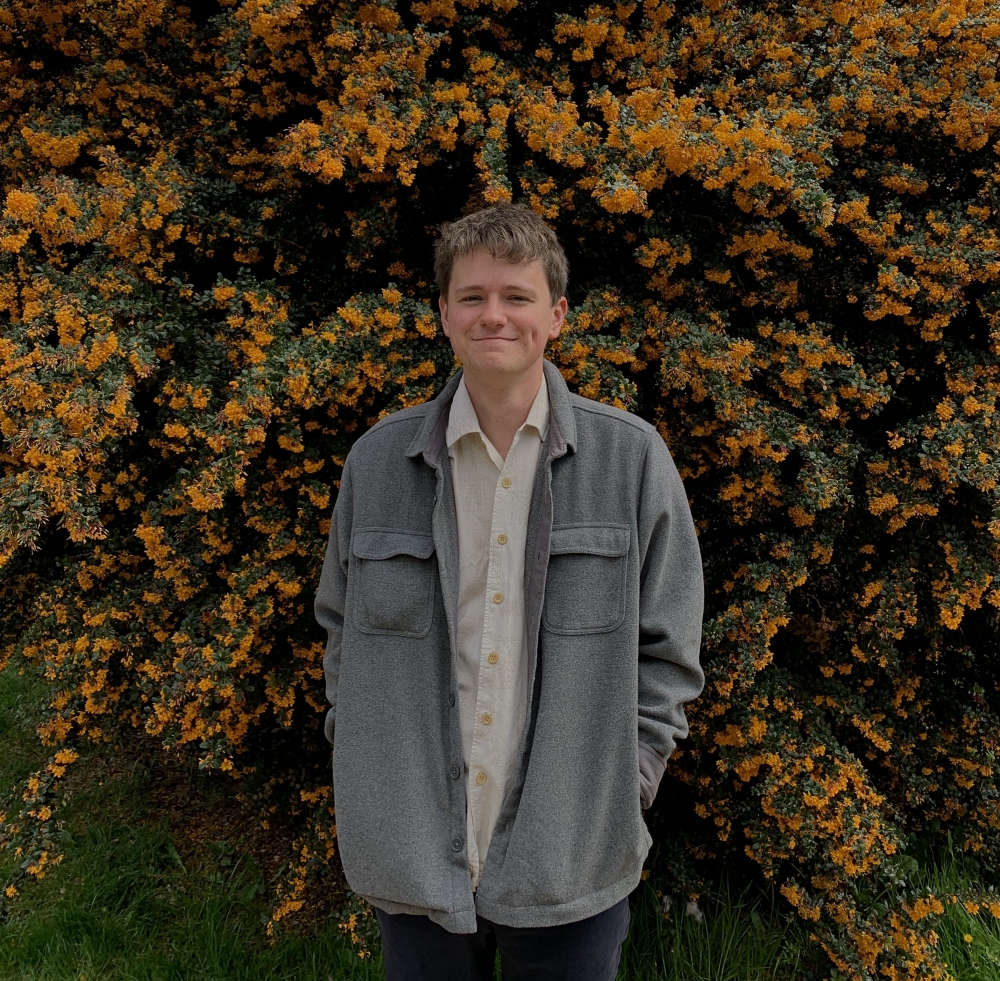 And Seb, 20, is relishing the opportunity.
He said: "It's going to be amazing. I've been doing lots of gigs recently to promote my new single, I Only Want To Be With You, but to play something like a festival that's pretty much a household name and which is associated with so many famous acts is something else. It's going to be great."
Seb, like many artists of his generation, produces everything himself from his bedroom home studio. He also shifts between solo to working as part of a duo or with a fully-fledged band. For Sound City, for example, he'll be playing with two other Hope students - guitarist and vocalist Lauryn Bell and drummer Gareth Farley - as well as bassist Sam Warrilow.
And Seb says his time studying at Hope has helped shape his future.
He reveals: "Being at Liverpool Hope University, studying Music and Music Production, has definitely changed the way I make music myself. I've learned so much more about home recording and mixing.
"And we also get a real insight into the music industry from tutors with years of professional experience. You learn more about the craft of music making, as well as the nuts and bolts of certain styles and genres. My knowledge of music in general is now much wider and comprehensive."
As Seb prepares to begin a dissertation on how the global pandemic has influenced and affected the art of home recording and production, he adds: "What does the future hold for me? I just want to keep releasing music, keep playing gigs, keep working with producer, and get into the studio to produce other people's music, too.
"I'll keep building my portfolio and working on my CV and hopefully get to where I want to be - which is having a long career in music."
You can listen to the new Dune Boy single here and check out his Facebook page.
Liverpool native Anna Ho, meanwhile, will play Liverpool's Bombed Out Church - aka St Luke's at the top of Bold Street.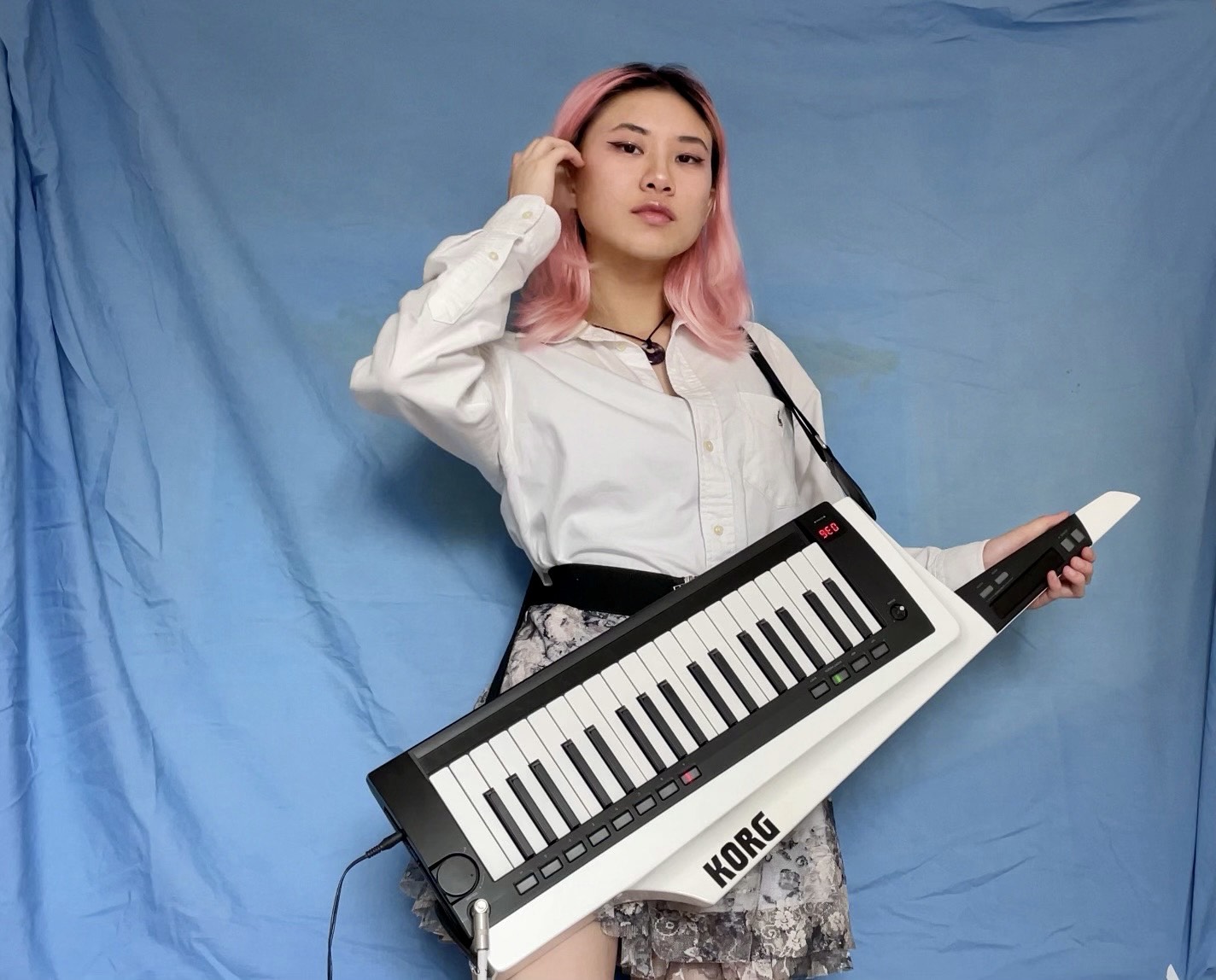 Her ANN4HO act is a solo performance that'll see her wowing crowds with a set of electronic music that's heavily influenced by Japanese music and video game culture.
And while the 22-year-old is a classically-trained pianist, she'll be wielding her beloved 'keytar' - a keyboard synthesizer you hang around your neck like a guitar - and also riffing on a Vocoder.
Incredibly, Sound City will be Anna's first ever gig outside Hope's Creative Campus.
She says: "This is going to be my first time performing at a venue like Sound City - and I never expected my first gig to be such a big festival like this! I'm slightly nervous but also incredibly excited."
Speaking about her own unique style, Anna adds: "I normally like to play classical music, but I also love to listen to electronic music, Japanese music and video game music, so that's what I'll be playing at Sound City.
"I love 'vocaloid' music - a type of song created through a vocal simulator or artificial singer - which is really popular in Japan and which I hope to emulate at Sound City with my keytar.
"And I think it's also quite rare for audiences to see keytars used in live performances, so I think that'll be a lot of fun, too."
Anna credits her university degree with really helping her to unlock her own musical production skills.
She explains: "In my first year, I was still very much getting to grips with how to produce music - and I'm still in the process of learning how to create my own music.
"But Liverpool Hope has really given me the confidence to experiment and hone my style, particularly thanks to all of the practical seminars. And I'm really grateful for the opportunity Hope has given me when it comes to playing Sound City."
For full details, head to: https://www.soundcity.uk.com/