The Liverpool Hope University Men's Rugby Union team has raised more than £5,500 for charity after running 7km every single day during February.
The team, led by captain Cameron Sharp, each covered some 196 km over the 28 days, which is just shy of 122 miles.
And the initiative has helped to raise £5,541 - so far - with proceeds going to the Motor Neurone Disease Association (MNDA).
Cameron, in his third year and studying Sport and PE, says the group was inspired to fundraise having witnessed the plight of former Rugby League hero Rob Burrow, who was diagnosed with motor neurone disease in December 2019.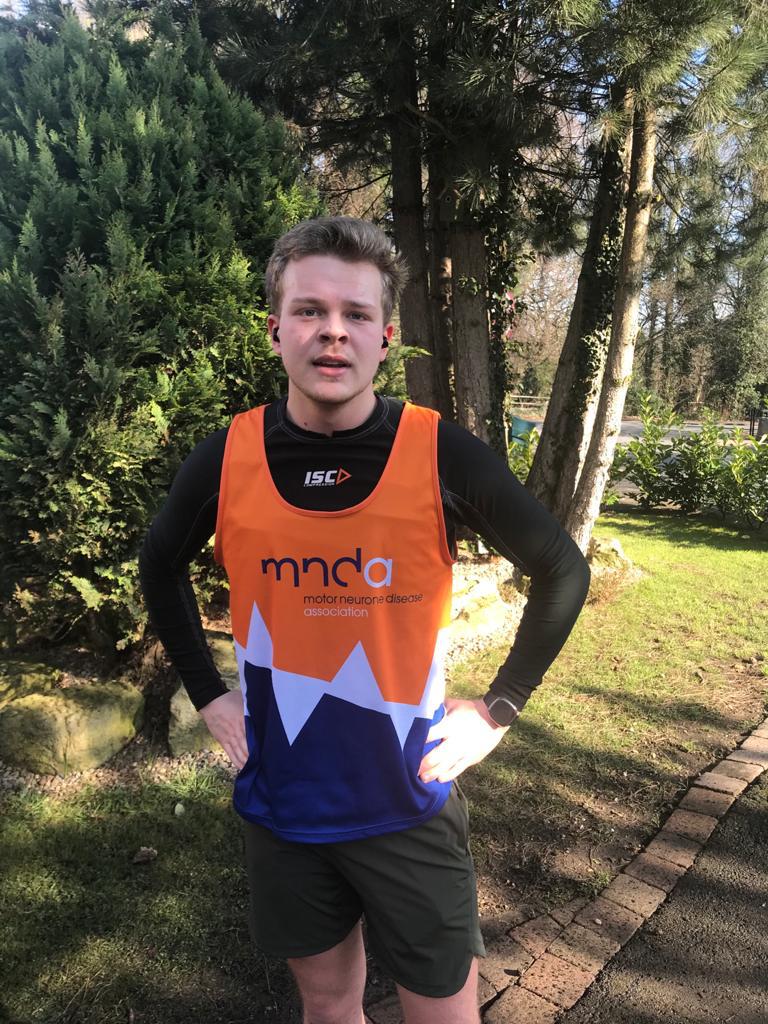 Yorkshireman Cameron, who plays either wing or fullback for the Hope Rugby Union side, explains: "I got the idea to organise this fundraiser because I was actually due to play in a charity rugby league match against Rob Burrow's team back in March of last year.
"Due to the pandemic, that got cancelled, so I started to try and think of ways in which we could play our part in raising money for Rob and MNDA.
"After seeing the success of Movember, and how much we raised for that, I knew that we could have a good go at raising a lot of money - and spreading awareness.
"We decided to run 7km because that was the number that Rob wore throughout his career with Leeds Rhinos, so we felt it was quite fitting."
Perhaps unsurprisingly, Cameron says the task proved tougher than he anticipated.
He adds: "When we started the challenge, I think we all knew that it was going to be a difficult one. However, it was tougher than we first thought.
"We had lads dropping down with injuries left, right, and centre. There were days that we just had no motivation to go out and run, especially when it was snowing, and Baltic! The last thing anyone would want to do is go out and get soaked, so that's a real testament to the rest of the runners.
"I am amazed at how much we have actually managed to raise for a great cause and the support has been immense throughout.
"At the time of writing this we're currently on £5,511 with a week left, which is just crazy. For that I've got to give massive credit to the lads. We wouldn't have raised the amount we did, if the team didn't push it like they did. Thank you for everyone's generosity so far, you have made all the cramps and injuries worth it.
"It's also been a pleasure captaining the rugby team this year. It is easy for a team or society to go quiet during a pandemic, with there being no fixtures.
"But the engagement from the guys has been class. It really makes my role easier when you've got a good group supporting you and getting behind the rest of the team."
You can still donate by going here.