Liverpool Hope University's Students' Union is to lead a city centre march to highlight a perceived lack of action on spiking in the city - which will now take place on the evening of Tuesday 30th November.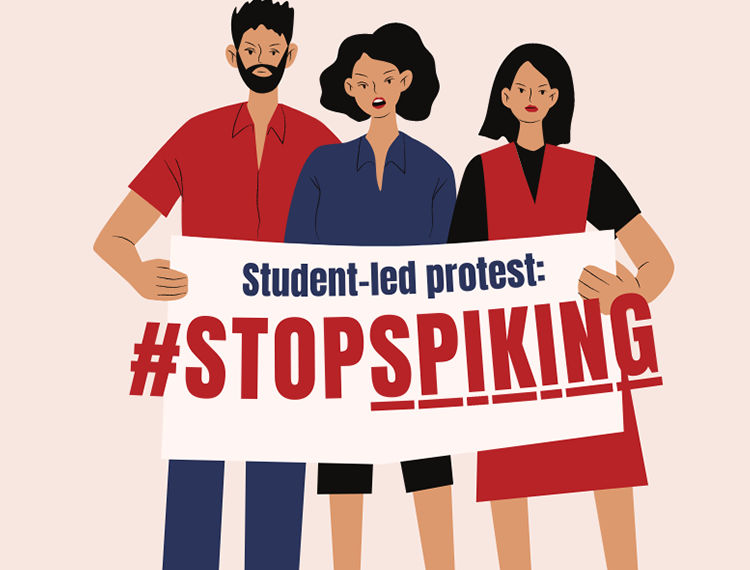 Recent weeks have seen a surge in reports about incidents of drinks spiking and injection assaults across the UK, including in Liverpool.
At the end of October Merseyside Police confirmed it had set up a designated investigation team to 'ensure that each report is investigated and people affected are provided with support'.
Merseyside Police say it's also working closely with a host of partners across the city including Liverpool City Council, Public Health, licensees, licensing, the three universities and LIPA to 'make sure that we have a public health approach to tackle the issue of spiking'.
But Clara Jayne Priestley, President of Liverpool Hope Students Union, is concerned the issue still isn't being taken seriously enough amid a rise in reports coming into her own office.
And at 7pm, Tuesday 30th November, she'll lead a procession from Liverpool's Bombed Out Church down Bold Street and to Concert Square - one of the city's apparent spiking and injection hot spots - to highlight the problems.
This was originally planned for November 18th but was moved on the advice of Merseyside Police.
While it's a Hope-led initiative, representatives and students from Liverpool John Moores University and the University of Liverpool will also join the march.
Clara Jayne says: "There's a growing sense that students are being ignored on this issue. And my great fear is that spiking won't really be taken seriously until we experience a fatality. This is what's keeping me awake at night.
"I want the Police, the Council and other public services to show that they're doing all they can to repel this threat because my students are telling me they don't feel safe anymore.
"And this is a common feeling across the Students' Unions in Liverpool."
As for what can be done in the face of such worrying reports, Clara Jayne adds: "I'm calling for compulsory checks in the nightclubs where this has been an issue and for dedicated medics in each venue. It's about support on the ground and it's about a proper police response to victim reports."
Clara Jayne is, sadly, speaking from personal experience - as she believes she has herself been a victim of spiking. She says the incident took place in a quiet bar on Cumberland Street. She consumed a drink which had, unbeknownst to her, been left unattended for ten minutes, before collapsing. Within hours she was disoriented and even vomiting blood.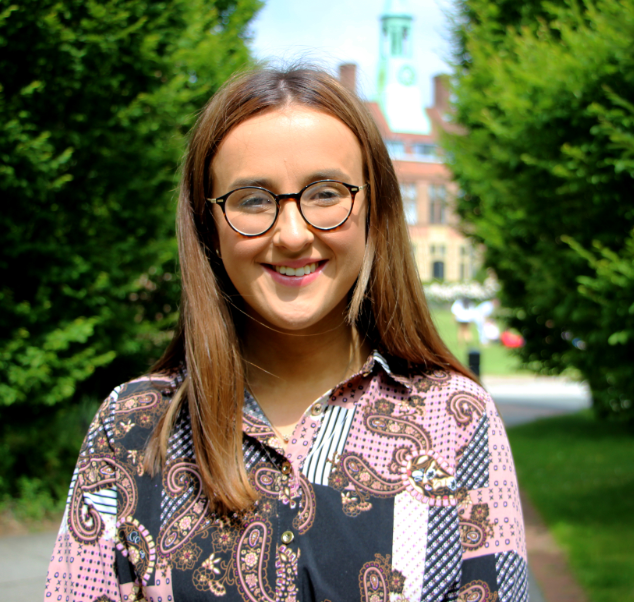 Clara Jayne was still feeling the effects of the incident four days later, and that included extremely high levels of anxiety.
She says the spiking and injection assaults are also not gender exclusive, as she's met with male students at Hope who have reported being injected, too.
Clara Jayne adds: "What students are feeling is genuine fear. And we need to make our voices heard."
The demonstration will also see students urged not to visit bars or clubs on that evening and to join the march instead.
Recent days have also seen the Students' Union doing its bit to recognise the victims of sexual violence.
A new tree has been planted outside the Social Sciences buildings at the University's Hope Park campus, dedicated to survivors of sexual violence in our community and celebrating those who've been impacted by this.
Clara Jayne adds: "We need to come together as a community to outnumber the perpetrators."
** To join the procession head to St Luke's 'Bombed Out' Church at 7pm, Tuesday 30th November. The procession will make its way down Bold Street towards Concert Square. It'll then do a lap of Concert Square before heading back to the Bombed Out Church.
** Keep up to date with the Hope Students' Union via the Instagram page @liverpoolhopesu