This Liverpool Hope University student is a Rugby League superstar - and he's making plans for when his playing days come to end.
Kyle Amor plays as a prop for St Helens, recently helping them to record a dramatic Grand Final victory at the end of last year, as Saints retained their Super League Crown with a last minute try against Wigan Warriors.
November also saw Kyler, 33, being rewarded with a 12 month contract extension that'll see him stay at the Totally Wicked Stadium until the end of the 2021 season - the start of which has been pushed back to March 25th.
And Amor isn't resting on his laurels.
Not only is he studying part-time for a degree in Physical Education & Sports Science at Hope, as he prepares for life after playing, he's also made it his mission to stay at Saints beyond 2021.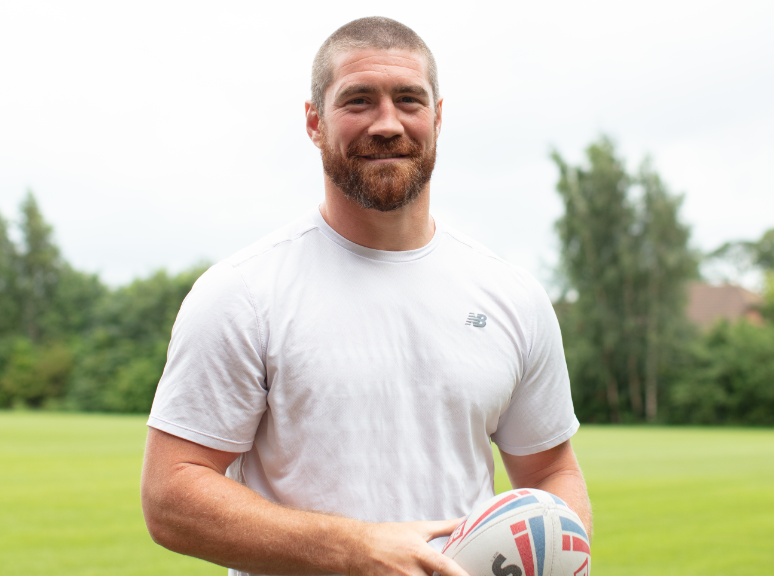 Kyle, who made 16 appearances for Saints last time out, said: "The future is looking really positive and I'm in a great position.
"My new contract at Saints takes me to the beginning of my third year at university, five months shy of completing my course.
"And, ideally, I'd love to work hard and, with an element of luck, get another 12 months on my contract and finish my career at Saints, while also walking away with a degree in my back pocket.
"While I don't plan on hanging up my boots any time soon, it's important I put plans in place for what comes next.
"For now I've just got to roll with the punches and see how things go, but it's nice to know there's a safety net there."
Once he wraps his degree at Hope, which he's been attending at Carmel College in St Helens, he's eyeing coaching roles and even entertains ambitions of becoming a Physical Education teacher.
And having begun his full-time playing career relatively late in life, quitting an apprenticeship in a printing factory to join Whitehaven aged 22, he believes young players need to be mindful of their education.
He adds: "With all the uncertainty that's been swirling around sport because of the Coronavirus pandemic, it's nice to know the degree is almost under my belt.
"I didn't come into the game until I was in my 20s, so I've always known I'd need to go back into 'normal' work again.
"And I suppose that, like a lot of young lads, my attitude towards education perhaps wasn't where it should have been back in the day.
"Ten years ago, if you were doing a degree you were thought of as a bit of a geek - 'What are you doing that for?'
"Now, though, there's much more focus on player welfare and education - and I think that's really important.
"Because, let's be honest, only a select few of those who join the sport go on to have a decent career. And that's hard to hear - just try telling that to a highly committed and driven 18-year-old, who perhaps refuses to even think about having something else to fall back on.
"You might even have people who say, 'Well, you should be concentrating on training, not higher education'.
"But focusing on your education is not wasting time. It's your Plan B.
"I'll admit it's been tough trying to study this year, particularly during the lockdown, but I'm glad I've made this choice and I hope getting the degree will help me in the future, whether that's rising through the ranks in the game once my playing career ends, or doing something completely different.
"Whatever I do, I'll throw everything at it."
You can read more of Kyle's exploits in recent interviews here and here.