Football players at Liverpool Hope University got to enjoy specialist training sessions from UEFA qualified coaches thanks to a new initiative launched by the Students' Union.
The free sessions were run in conjunction with Leicester-based specialists SSF - aka Steve Stavrou Football.
Led by Steve, a highly-qualified UEFA A-Licence holder and former West Bromwich Albion academy player, SSF offers one-to-one coaching and tuition, with clients running the full spectrum of grassroots players through to senior professionals and youths at Premier League clubs.
And with an emphasis on strength and conditioning, positional awareness and speed and agility, Steve and his team put Hope students through a series of masterclasses on the University's 3G pitches.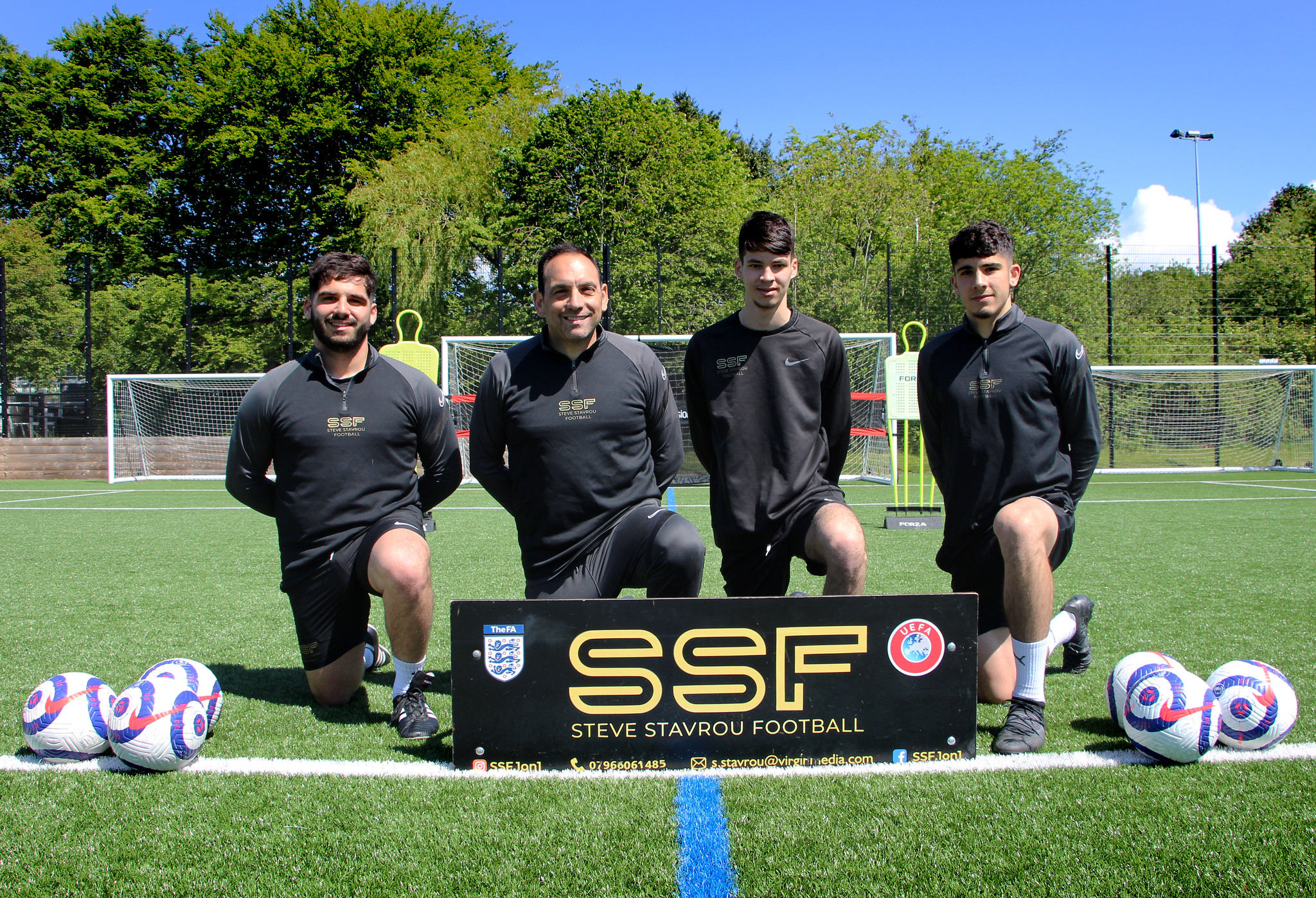 SSF were invited to Hope by Students' Union Vice President for Sport & Activities Ollie Smith as part of a new 'Give it a Go' initiative, jointly coordinated and funded by Hope's Community Engagement team.
Ollie said: "To get someone to Hope of Steve's quality is incredible. I've been a student here for four years, I've been involved with the football and rugby teams, and we've never enjoyed a coach of this calibre. That's what university sport is like - it's very much led by the students rather than outside experts.
"But to get a group of professionals like SSF to campus will, I think, help to ignite the passions of our footballers.
"And the sessions might also lead to changes in the way the University football team conducts its own coaching sessions.
"We're also fortunate to have a state-of-the-art, all-weather pitch here at Hope. We're blessed! And I'd urge anyone who wants to get involved with any of our sports teams to take the plunge.
"Sessions like this are all about keeping students active and also enjoying themselves."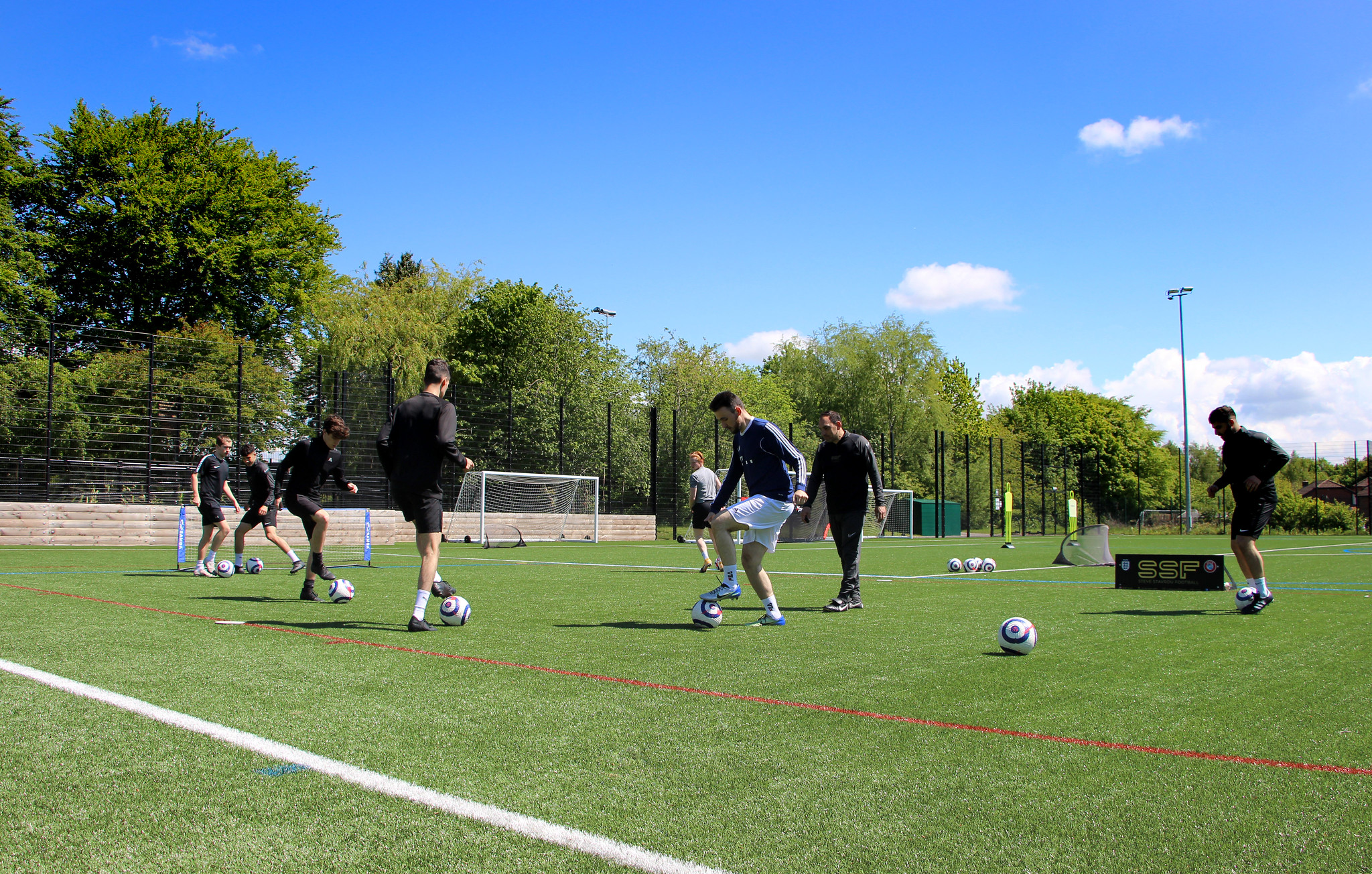 Ollie stressed the mental health benefits of the sessions, too, not just their sporting merits, adding: "For me, exercise has always been a tool in combating any worries or anxieties. Exercising always helps me to feel better.
"Throughout lockdown I've constantly tried to instigate various fitness challenges and activities through the SU, as I know how important it is to stay active when it comes to wellbeing.
"To get out and meet people face-to-face during these sessions is also just brilliant after so long in lockdown. And hopefully this is the start of a really exciting initiative for everyone here at Hope."
One of those who attended the session was first year Business Management student Patrick Thomas.
He said: "I've spent so long talking to people online and, thanks to this session, I've already met lots of new people. It's been really good."
Meanwhile Steve Stavrou, founder of SSF, said: "We're really pleased and privileged to get to lead the session at Hope."