Singer and winner of BBC's The Voice Jermain Jackman is to take part in a new wellbeing webinar being hosted by Liverpool Hope University.
Jermain won the third series of the popular talent competition in 2014, but also combines his musical skill with pursuing his role as a political activist.
And he'll take part in a discussion of the mental health crisis within the Black & The Global Majority community during an online event being hosted by Hope student Louisa Patterson-Brown on Thursday February 18th, 5pm - 7pm.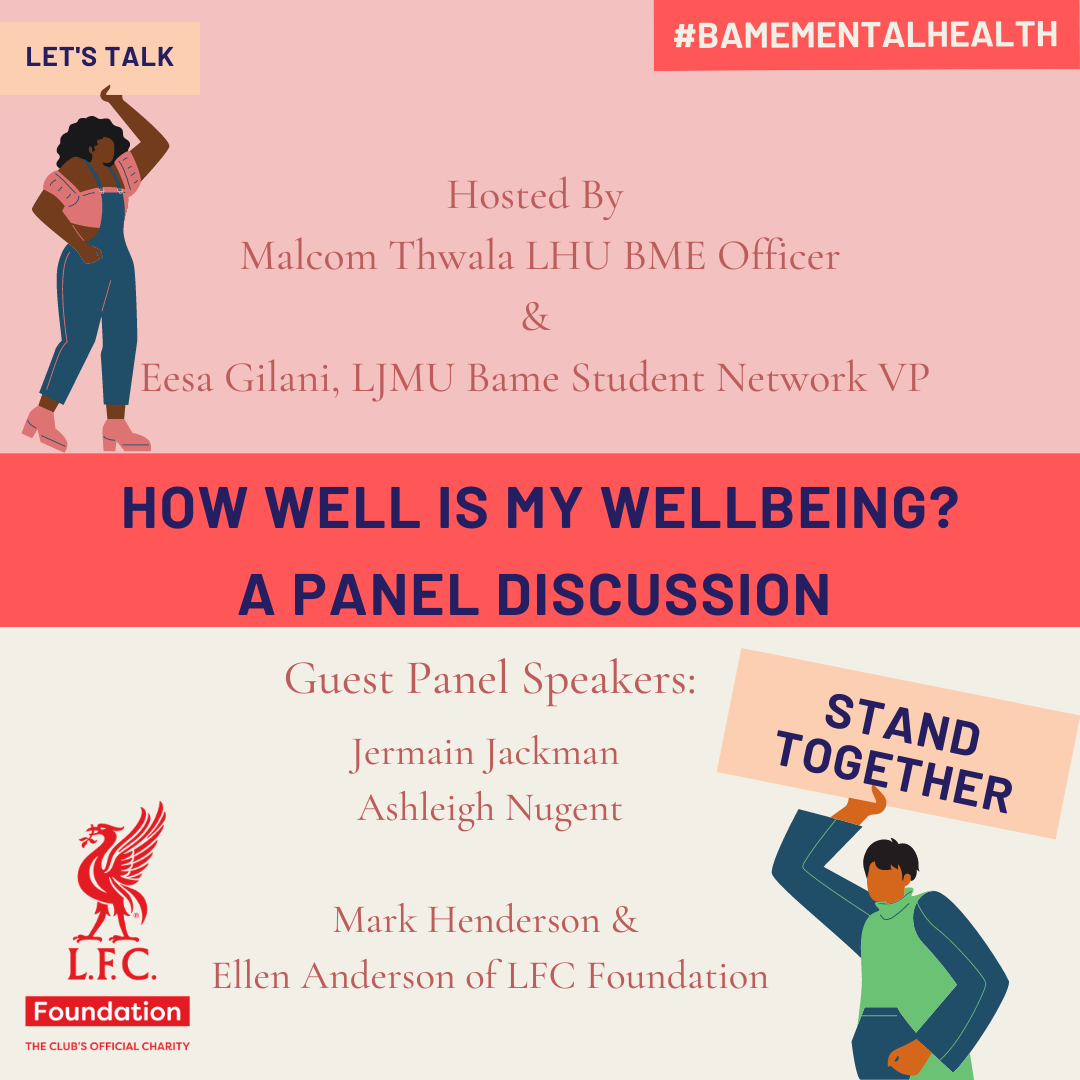 Louisa is a third year Law student and also Secretary of the University's Afro-Caribbean Society (ACS).
The debate itself will attempt to explore ways in which we can address, tackle and resolve, mental health issues in the black community.
As well as singer Jermain, Louisa will also be joined by acclaimed writer, performer, and Creative Director at RiseUp CiC Ashleigh Nugent.
Liverpool-born Ashleigh won rave reviews for his 2020 book LOCKS, a novel based on the time he spent his 17th birthday in a Jamaican detention centre.
Meanwhile experts from the LFC Foundation - the official charity of Liverpool Football Club - will also be on hand to provide an online wellness workshop.
And Hope's current Bame Officer Malcom Thwala will also be joined by Eesa Gilani, of Liverpool John Moores University, to discuss their own personal wellbeing experiences.
Louisa says: "Not all scars can be seen - so it's vitally important we continue to address mental health issues in spite of Covid-19.
"Our panellists will be members who self-identify as part of the Black and Global Majority Community. They will also be discussing their personal experiences with battling mental health."
To sign-up for the Webinar, head to the Eventbrite listing here.
And it's the second event in a series of online showcases being put together to mark the launch of the 'BAME Student Network' - a new inter-university platform designed to identify and tackle issues, as well as to support new campaigns and events.
Louisa, a 21-year-old originally from Telford, Shropshire, and Chair of the Network has already given a discussion about how her hair is inextricably linked with her culture and personality, in a webinar called My hair, My Journey and which took place last week.