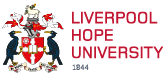 Postgraduate Research Fees and funding
We understand that choosing to continue your studies at postgraduate research level is a big financial commitment. This section contains everything you need to know about the cost of postgraduate research, plus scholarship information that can help fund your studies.
Tuition Fees
Our postgraduate research degrees are priced individually. For full details about the cost of our degrees and how you pay, visit our tuition fees page.
Scholarships
The University offers a number of scholarships for students wishing to study at postgraduate research level. For full details and eligibility criteria, visit our scholarships page.