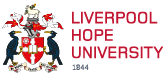 Popular Culture Research Group
The Popular Culture Research Group brings together researchers from the Faculty of Arts and Humanities, Education and Science at Hope, as well as a national and international network of multi and interdisciplinary scholars. It also provides a forum for postgraduate students to develop their research activity.
Aims and objectives
The group resolutely breaks down disciplinary barriers and has participants from fields including Music, Fine Art, Film, Journalism, Radio, Music, Sport, Theology, English Language, English Literature and Politics. This enables the group to address topics within Popular Culture from a multiplicity of perspectives and gives the opportunity for creative and collaborative research projects. The Group provides a forum in which to demonstrate the intellectual originality, depth and breadth of 'popular' disciplines, as well as their academic relationship with in within 'traditional' subjects.
Research
Areas of research include:
Film, Television, Music, Drama & Participation, Graphic Arts, Literature, Language/Linguistics, Cultural History, Cultural Anthropology, Fan Cultures, Politics, Sport, Femininities/Masculinities/Queering/Sexualities, Representations of the Body, Comedy, Media/Communications, and Advertising.
Each year the group hosts an international conference, Theorising the Popular. More details available soon.
Contact us
Dr Jacqui Miller