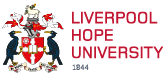 Conservation Biology and History BA
UCAS Code: CB30|Duration: 3 years|Full Time|Hope Park
UCAS Campus Code: L46
Work placement opportunities|International students can apply
Conservation biology is concerned with the protection and management of nature and the Earth's biodiversity. It involves an evaluation of human and other factors that affect all living organisms with the aim of protecting and conserving species, their habitats and ecosystems. It is an interdisciplinary subject that draws on natural sciences to devise satisfactory processes and approaches by which to sustain and protect plant and animal biodiversity in the UK and abroad.
This course mainly focuses on conservation in terrestrial environments. It develops knowledge of key areas such as the principles and practices of ecology, habitat management, nature conservation and the functioning of natural systems, particularly with regard to different points of view including scientific, ethical and philosophical perspectives. Opportunities are provided to apply knowledge and understanding of conservation biology during field courses within the UK and abroad giving first-hand experience of a range of ecosystems.
A Placement Year option is available for this course. Undertaking a placement year as part of your degree programme offers you the opportunity to gain valuable work experience alongside your studies.
For more details and information about this course visit:
Conservation Biology
The study of History helps you to understand how individuals, communities and societies have lived in the past and how those past experiences have helped to shape the present world. History helps us make sense of our world and understand what may lie ahead because the future is shaped by its history in so many ways. Our History degree gives you the opportunity to study a wide-range of historical periods from the Early Modern period to more recent contemporary historical events.
You will engage with a wide variety of historical evidence throughout the whole of your degree programme. History at Liverpool Hope is part of the supportive and friendly environment within the subject areas of History, Politics and International Relations. You will benefit from being taught by a team of recognised scholars, who have published widely in their fields and who are dedicated and experienced teachers.

Throughout your degree, you will be able to take advantage of the rich library, archival, museum and heritage resources available in Liverpool and further afield. Working with the resources of the many Liverpool museums forms an important part of your learning experiences. The History team run a range of fieldwork activities every year in the local area and beyond, and offers the opportunity for study visits to major European cities on an annual basis.
For more details and information about this course visit:
History