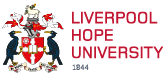 Undergraduate Fees and funding
Coming to University represents one of the biggest financial decisions you will make in your life, so it's important to have all the information you need before you make a choice. In this section you will find information about tuition fees for Undergraduate degrees starting in September 2023, along with funding information and information about the support available from the government.
Tuition fees
The tuition fees for 2023/24 are £9,250 for full time undergraduate courses. For more details about payments, loans, and fees for part-time study, visit our Tuition Fees page.
Scholarships
We believe that going to university should be based on merit rather than the ability to pay, and our support packages reflect this belief. Visit our Scholarships page for more information.
Government help
There are a number of loans and bursaries offered by the government that can help you through university. Visit our Government help page for more information.
International students
If you are a student from outside the EU, you can find out about tuition fees, funding and scholarships on our International fees and scholarships pages.
Additional costs
We want to help you prepare for the day-to-day costs of being a student at university. As well as tuition fees and accommodation fees, most courses have additional costs for things such as textbooks and equipment. Details of additional course costs can be found on our undergraduate course pages.
Contact us
If you have any questions that you can't find the answer to on our website, there are two teams who will be able to help.
Fees and Collections
This team deals with information on fees for all courses and accommodation offered at Liverpool Hope University:
T: +44 (0)151 291 3339
E: financequeries@hope.ac.uk
Student Funds
This team deals with information and guidance about money available for your course, including maintenance loans and supplementary grants:
T: +44 (0)151 291 3666
E: studentfunds@hope.ac.uk