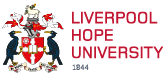 Undergraduate Tuition fees
Tuition fees cover the cost of your degree and are charged each year of study. The tuition fees for 2023/24 are £9,250 for full-time undergraduate courses. If you are a student from the Isle of Man or the Channel Islands, your tuition fees will also be £9,250.
You don't have to pay your tuition fees up front, you can choose to defer payment until after you graduate by taking out a tuition fee loan. This means that the Student Loans Company pays the University your tuition fee while you are studying, and you repay this money as part of your student loan after you graduate.
The money for both tuition fees and maintenance loans comes from the government via the Student Loans Company and does not have to be repaid until you have left University, and you are earning over £25,000 per year in England, in NI repayments start once you are earning over £19,895 per year, in Scotland £25,375 per year and in Wales £27,295 per year
Please note that the University reserves the right to increase Home and EU Undergraduate and PGCE tuition fees in line with any inflationary or other increase authorised by the Secretary of State for future years of study.
Repayment examples
| Annual Gross Income | Monthly Repayments |
| --- | --- |
| Up to £25,000 | £0 |
| £30,000 | £37.50 |
| £35,000 | £75.00 |
| £40,000 | £112.50 |
| £50,000 | £187.50 |
Part-time students
The tuition fees for 2023/24 part-time undergraduate degrees is £4,625. The part time fee is fixed at the year of entry and isn't subject to increases by inflation over the study period, except if you are required to retake a year (in which case the fee will default to the current year of study).
If you are studying your degree part-time, you'll usually only get student finance if you're doing your first higher education qualification - even if your previous course was self-funded.
However, you may still get limited funding if, for example:
you change course
you leave your course but decide to start again
you're 'topping up' a higher education qualification, eg you've finished an HNC, HND or Foundation Degree and now want to do an Honours degree
you hold an Honours degree or higher level of qualification and start a part-time Honours degree in engineering, technology or computer science (or a Combined Honours in two of these subjects)
If you are eligible to apply for a tuition fee loan, you will need to complete a PTL1 form, available from the Student Finance website.