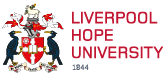 Government help
On top of tuition fee loans, the government also has a number of additional loans and benefits to help pay for living expenses such as accommodation, food, study and travel costs. Student loans do not have to be repaid until you have graduated and are earning over £25,000 per year in England, in NI repayments start once you are earning over £19,895 per year, in Scotland, £25,375 per year and in Wales £27,295 per year.
Student loans
If you are a UK student, you are entitled to a student loan to help cover the additional costs of studying at university. The loan is means tested against your family income and is provided by the Student Loans Company. The exact amount you receive is assessed by Student Finance England, but below are some examples of how much you can expect to receive. Student Finance England also have on online calculator so you can obtain the approximation of how much student finance you are entitled to www.gov.uk/student-finance-calculator Please click on the useful links on this page to see repayment information for other countries within the UK
| | |
| --- | --- |
| | If you would like to watch a simple overview guide including information on how to apply and how repayments are worked out, please watch this video from the Department for Education. |
Maintenance loan for students living away from home who do not qualify for benefits (England Only)
| Income | Maintenance loan |
| --- | --- |
| <£25,000 | £9,978 |
| £30,000 | £9,265 |
| £45,000 | £7,125 |
| £62,286 or more | £4,659 |

Maintenance loan for students living away from home who qualify for benefits
| Income | Maintenance loan |
| --- | --- |
| <£25,000 | £11,374 |
| £30,000 | £10,270 |
| £45,000 | £7,126 |
| £62,286 or More | £4,660 |
The Student Loans Company will usually pay your loan into your bank account by BACS. You must have registered at the University and be in attendance to be eligible for the payments to be made.
In cases of overpayment, the Student Loans Company will automatically recover any overpayments from the following years funding. You will also receive a letter and will have the option to repay overpayments immediately if you would prefer to do so.
To apply for a student loan, visit the Student Loans Company website.
Additional government funding
Some students may be eligible for extra help towards their living costs. This money doesn't usually have to be paid back. Find out more about:
Social Work Bursary
The Social Work Bursary is available from the NHS Business Services Authority for undergraduate students in their second and third years. There are only a limited number of bursaries available each year, and the bursary must be applied for for each academic year you are eligible. Visit the NHS Business Services Authority website for further details and how to apply.