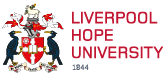 Early Childhood and Education BA (Hons)
UCAS Code: X300|Duration: 3 years years|Full Time|Hope Park
UCAS Campus Code: L46
Work placement opportunities|International students can apply
The undergraduate programme in Early Childhood Studies provides a higher level of academic study that will extend your knowledge and understanding of children in their early years. We hope to ignite your curiosity as we explore young children's development and interaction with the world and that in understanding the inequalities that children face locally and globally, you will grow as advocates for young children's needs and rights.
The Early Childhood team aim to provide a stimulating and supportive learning environment for all our students through a high level of tutor support, access to exceptional University resources and engagement with our multidisciplinary teaching team with wide experience in research, practice and policy in the field. Together with the vital ingredient of your commitment as a student, these elements will enrich your learning experience. We also aim to enhance this where possible through engaging invited speakers and field visits to relevant spaces in Liverpool, a city rich in community connection and cultural experience.
The degree is taught by academics from a wide variety of backgrounds, including Sociology, Education, Philosophy and Psychology. The teaching team are all actively involved in research and have published in their specialist fields. They are all members of the thriving Liverpool Hope Childhood Research Forum and contribute to a range of research conferences both nationally and internationally. This experience provides an informed and supportive learning environment for the student characterised by depth and challenge.
For Single Honours students there is a compulsory placement as part of your degree. The placement will enable you to enhance your understanding of key themes and provides you with an insight into the professional context. For Combined Honours students the placement is optional. The Single Honours programme also offers the option to obtain separate professional certification as a graduate practitioner through assessment against the Early Childhood Graduate Practitioner Competencies.
For more details and information about this course visit:
Early Childhood
A degree in Education is a dynamic and stimulating opportunity to study the individual, social, and political forces that shape education, in all its forms. If you are interested in how and why we learn, both formally and informally, in the UK or abroad, then studying Education will challenge and excite you in equal measure.
Studying Education at Liverpool Hope will help you to develop academically as you engage with evidence and research, professionally as you link theory to practice, preparing you for a wide variety of work contexts, and personally as you think more deeply about your own values and aspirations. Our degree will bring education to life, tackling important questions such as 'Can education help overcome inequality in society?' and 'How does modern technology transform the learning and teaching experience?'. It is structured around the four key disciplines of education: psychology, sociology, history, and philosophy. Each discipline provides a different lens through which key ideas and issues in education can be understood.
By studying Education at Liverpool Hope University, you will become a Hope Education Professional: inspired to put educational theory in to practice, able to critically evaluate current policy, and willing to make a difference in the world. Single Honours students complete a placement as part of the course and Combined Honours students will be offered optional placement opportunities. The degree is an ideal foundation for those who decide to go on to train to become a teacher, and a variety of other professions, at Liverpool Hope University or elsewhere.
For more details and information about this course visit:
Education