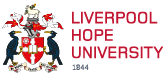 Economics and Marketing (with Foundation Year)
UCAS Code: CC08|Duration: 4 years|Full Time|Hope Park
UCAS Campus Code: L46
Accreditation|Work placement opportunities|International students can apply
This is an exciting time to study Economics: great ideological debates, policy decisions and technological changes are taking place that impact our lives, ranging from the direction of globalisation and international trade and trade restrictions, to trends in economic inequality, the environment and climate change, the gender pay-gap, migration flows, economic integration, financial crises, and the challenges posed by the recent Covid-19 crisis..
Our Economics programme will delve in to an in-depth study of real economic issues like the above, based on a solid foundation of an eclectic economic theory, and an understanding of how economic policy is formulated. This will enable students to gain the analytical and critical evaluation skills needed to recognise how national and global issues affect a society's welfare.
The course is designed to provide students with the experience, knowledge and skills needed to succeed in the job market, by putting a strong emphasis on analytical, quantitative and research skills highly valued by employers. It will also develop a student's ability to apply the concepts, theories and quantitative methods to business and public policy decisions, in a diverse range of settings. As we believe your ability to gain meaningful employment after you graduate is really important, there is also a strong focus on helping you to develop your more general and transferable employability skills.
In this course, students will study a range of areas, including Quantitative Methods, Econometrics, Intermediate Micro and Macroeconomics, History of Economic Thought, Banking & Finance, and International Economics and Finance.
For more details and information about this course visit:
Economics
Marketing is one of the most challenging, fast-moving and exciting disciplines in the world of business. Our Marketing degree has a theoretical focus that is combined with practical examples of how companies apply the theory on a day-to-day basis, meaning that what you learn is not only academically sound but also rooted in the realities of today's dynamic marketplace.
During your degree, you will be provided with the key skills and knowledge that will enable you to understand the marketing context, marketing research and the discipline's central role to business success, while allowing you to reflect on the moral and ethical implications of marketing behaviour. The ever advancing fields of Social Media and Digital Marketing run through the Marketing curriculum as central themes and allow you to reflect on the many challenges and opportunities that these technological and cultural changes provide. We believe your ability to gain meaningful employment after you graduate is really important, so there is a strong focus on helping you to develop your employability skills.
The degree is accredited by the Chartered Institute of Marketing (CIM) under their CIM Accredited Degree programme. This means that our graduates will receive significant exemptions from the institute's professional membership examinations. It has been designed so that you learn from research-active staff while at the same time being mentored and given masterclasses by industry leaders. Marketing focuses on a wide range of organisations, from SMEs to global multinational organisations and across all sectors. Studying such a comprehensive view of the marketing world prepares you for a career in organisations of any type and size.
For more details and information about this course visit:
Marketing