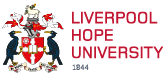 English Language and English Literature BA (Hons)
UCAS Code: Q301|Duration: 3 years years|Full Time|Hope Park
UCAS Campus Code: L46
Work placement opportunities|International students can apply
Language has a profound influence on the way we see, construct and interpret the world around us. It shapes our identities and culture and can be used to manipulate the way we think. The English Language degree examines a wide range of varieties of English in their social, cultural and historical contexts. It teaches you how to closely analyse texts ranging from everyday discourse to fictional narratives to the language of the media.
Studying English Language provides you with a sound knowledge of how language is structured, how it developed and spread globally, and how it functions both in society and in our minds, but it also equips you with a variety of practical critical and analytical skills. We pride ourselves on offering a challenging and stimulating degree with a wide range of innovative teaching and assessment methods. We place an emphasis on employability through how language is used for professional purposes and the practical and transferable skills valuable in selected careers.
You will be taught by academics who are actively engaged in research and have published in their specialist fields. You will also benefit from the University's Special Collections in the library, home to over 75,000 printed materials and complemented by an environmentally controlled vault that houses rare books and manuscripts from as early as the ninth century, as well as our close links with Liverpool's cultural institutions. With a strong commitment to small-group teaching and the personal development of all of our students, we strive to support you in the pursuit of academic excellence.
For more details and information about this course visit:
English Language
Study English Literature at Liverpool Hope University and you will explore a wide range of literature as well as the history, ideas, people and places that shape it and are shaped by it. Throughout our course, we emphasise how literary texts address and influence the most important issues facing society today. We place an emphasis on sustainability and the environment, on work and employability, on travel and global perspectives, and on health, happiness and well-being. Key features of our course include a focus on publishing and the digital humanities, the exploration of the relationship between literature and the natural world, working with rare books and manuscripts from our library's large Special Collections and Archives, and also going on a range of field trips.
During your three years of study, you will gain a sound grasp of the contexts and approaches within which English literature can be studied, as well as gaining a sense of developments across periods of English literature. You also develop a critical appreciation of the ways in which knowledge of other disciplines and their relationships to English literature can contribute to a deeper understanding of literary texts.
The academic staff teaching the degree have research expertise in a broad range of fields, from late medieval to contemporary literature. We pride ourselves on offering a challenging and stimulating degree, and our commitment to small group teaching allows us to help each individual student to develop sophisticated analytical and communication skills through working both independently and in groups. We not only strive to support you in the pursuit of academic excellence but also help you to explore your wide range of options after university through a focus on the diverse skills you will develop and the many sectors that will welcome you as an English Literature graduate.
For more details and information about this course visit:
English Literature