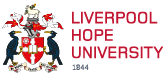 Geography and Politics BA (Hons)
UCAS Code: FL48|Duration: 3 years years|Full Time|Hope Park
UCAS Campus Code: L46
Work placement opportunities|International students can apply
Geography is about exploring, encountering and engaging with the world around us. It is a dynamic and exciting subject to study. It looks at how the physical world works; how people interact both with each other and with the physical world; how landscapes (both physical and human) evolve; and the ways in which the environment needs to be conserved and managed. Geography covers many different perspectives and brings them together to create a distinctive way of understanding the world. Whether your interests are more towards physical, environmental or human geography, our degree offers you the chance to develop an integrated, enriched understanding of what is taking place on our planet.
Studying Geography means you will look at a wide range of different topics and learn a broad range of skills. For this reason, a Geography degree is one of the most valued subjects among potential employers.
An enthusiastic and friendly team of geographers and environmentalists with wide research interests teach Geography at Hope. You will find that Liverpool is a great place to study Geography, being an excellent case study of economic, environmental and social regeneration, and having surroundings that include stunning upland and coastal landscapes.
A Placement Year option is available for this course. Undertaking a placement year as part of your degree programme offers you the opportunity to gain valuable work experience alongside your studies.
For more details and information about this course visit:
Geography
Politics affects all of us. It is central to human life and human affairs. It is fundamental to how we organise and govern ourselves and to how we resolve conflicts. The decisions we make as political communities, who makes them and how, have consequences for how we live, from questions of war and peace, the distribution of wealth, our rights, freedoms, responsibilities, our access to education, transport and health care.
In this rapidly changing world, new challenges are constantly arising – from climate change to new technologies, from identity politics to Brexit and the Covid-19 pandemic – and the study of politics needs to respond. At Liverpool Hope, therefore, we seek to engage with politics and political issues in the real world as they evolve and change over time. In doing so, we actively encourage debate and discussion amongst our students, encouraging a stronger awareness and appreciation of different points of view.
On this programme of study, you will explore key ideas, institutions and politics in an international, national and local context. You will be taught by staff who are experts in their fields, who will teach you to engage with political research and develop the capacity to be an independent, critically-minded scholar. The course also aims to equip you with transferable skills to take into the world of work.
For more details and information about this course visit:
Politics