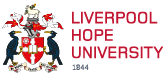 Human Biology and Mathematics BSc
UCAS Code: HB04|Duration: 3 years|Full Time|Hope Park
UCAS Campus Code: L46
Work placement opportunities|International students can apply
Human Biology is an ever-evolving branch of science that includes the study of the human body, the changes that occur in disease, and the interaction between humans and their environment. With this in mind, the Human Biology Combined Honours curriculum has been designed to provide a contemporary and dynamic programme that challenges students across a broad base, but with depth in areas of staff specialisms.

The curriculum includes the disciplines of: anatomy and physiology of the human body, cell and molecular biology, genetics and immunology. These are covered in the context of both normal function and in contemporary disease states, including: obesity, cancer, diabetes, CVD, aging and a selection of other infectious and non-communicative diseases. Students will benefit from being taught by research-active staff with different research specialisms from across the School of Health and Sport Sciences.
Graduates will leave the programme with a rounded set of subject-specific and key-transferable skills, and with experience in a wide range of standard and specialist lab techniques. Graduates will gain experience, competence and confidence through small group learning, preparing them to succeed in a competitive and demanding employment market.
For more details and information about this course visit:
Human Biology
Mathematics is a fascinating and exciting subject. It is the language of modern Business and Commerce, Engineering, Science and Technology and is as old as mankind. As the universal language of science it is the best tool we have to describe reality. At Liverpool Hope, you will develop a passion and enthusiasm for mathematics and its applications. Mathematics encompasses many analytical and numerical methods that are used to solve scientific and industrial problems.
Mathematics at Liverpool Hope has been designed to help you develop strong analytical and numerical abilities, and skills so that you learn how to look at problems, break them down into simpler questions and then solve them. Mathematics at Liverpool Hope can be taken as a single honours degree or a combined honours degree with a related subject.
The degree will cover all areas of mathematics including pure mathematics, applied mathematics and statistics. By the end of the degree, you will be confident in tackling real world problems mathematically. By studying with us, you can expect to be given not only first class tuition and teaching, but first class support. We pride ourselves on providing an excellent student experience, and the tutors at Liverpool Hope work hard to ensure that you get the most from your degree.
For more details and information about this course visit:
Mathematics